Dave Grohl: We'll Make Up For Missing Glastonbury 2015
1 June 2017, 20:30 | Updated: 2 June 2017, 14:00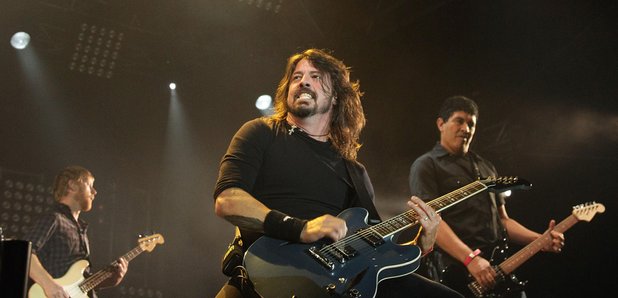 The Foo Fighters frontman told Radio X's Gordon Smart how excited they are to headline the festival this year.
Dave Grohl is looking forward to "making up" for missing Glastonbury 2015.
The Foo Fighters frontman and the Learn To Fly rockers were set to headline the festival two years ago, when Grohl broke his leg and was forced to cancel their slot on the Pyramid Stage.
Now, Speaking to Radio X's Gordon Smart, the rocker vowed: "We're a little bit late on that gig, but I'm looking forward to making up for it".
Talking about the moment he broke his leg in Sweden, the Times Like These singer recalled: "At first I thought I'd be able to do it.
"When I broke my leg I jumped back up on stage, within 10 minutes and I finished that show and then came down to London and had surgery in London and thought: 'Well, maybe if I just sit down I'll be able to do the show', and after the surgery there was just no way man.
He added: "It was the most pain I've ever felt in my entire life and I was in a wheelchair for a couple weeks. you know."
Watch the moment again here:
Meanwhile, Foos unveiled a surprise track and its accompanying video today (1 June).
Run sees Dave Grohl and co. go back to their heavier roots, while the Grohl-directed and produced visuals which sees them dress up as old men.
Talking about releasing new music, the rocker told Gordon Smart: "To hear it go out to the world, it's like you're letting something free and it's amazing."
Watch their new video below: