LISTEN: Dave Grohl Makes Prank Call To US Radio Station For A Very Good Reason...
11 March 2016, 11:30 | Updated: 11 March 2016, 11:36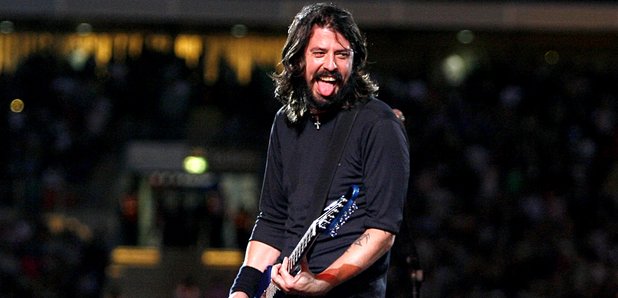 The Foo Fighters frontman just keeps on bringing the banter.
Since the Foo Fighters made a mock break-up video to announce they weren't splitting, it seems they can't get enough of a good old prank.
Frontman Dave Grohl's been at it again, calling up U.S radio station The Kevin And Bean Show to punk TV host Jeff Probst, by pretending to be his old friend and Queensrÿche drummer Scott Rockenfield.
While US Survivor presenter Probst twigged it was Dave Grohl straight away, the others were fooled for quite a while.
Listen to the clip below:
He's just loving the pranks.
As for why Grohl pretended to be Rockenfield or whether Jeff Probst deserved it, they've definitely got previous...
Find out the backstory in this hilarious video below: