Dave Grohl: Macca Collaboration Took Three Hours
17 January 2013, 16:18 | Updated: 5 August 2013, 15:44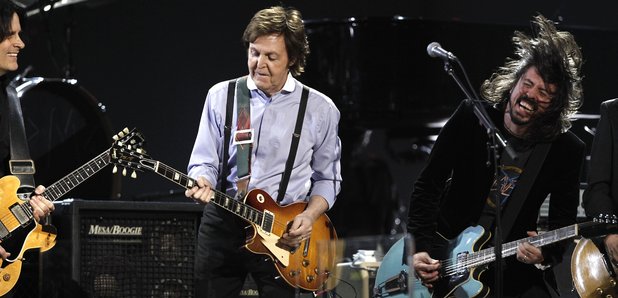 Dave Grohl's revealed his collaboration with Sir Paul McCartney was super speedy - taking just three hours.
The track - called Cut Me Some Slack - was played live for the first time at the Hurricane Sandy benefit gig in New York last month with former Nirvana members Krist Novoselic and Pat Smear.
Grohl's told the radio station KROQ in the States that the Beatles legend was "just the sweetest, nicest, most awesome person".
"We walked in; we jammed the song. It just came out of nowhere. The best songs happen that way," he said. "We recorded it live and put a vocal over it and that was it. It was three hours and it was perfect."