Dave Grohl: "Foo Fighters is the dumbest band name ever"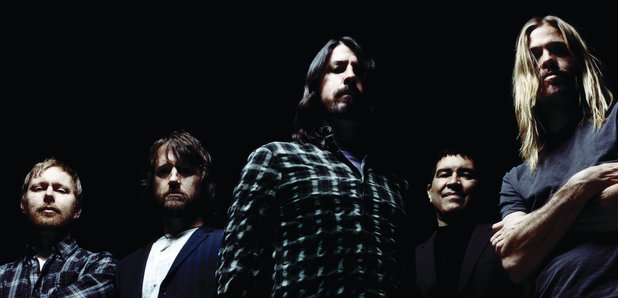 The Foos frontman has spoken out about the name of his band.... and he's regretting it a bit.
Dave Grohl was on the CBS TV news show 60 Minutes to chat with Anderson Cooper about the new record and what it means. In the interview, he revealed that he's not too fond of the name Foo Fighters.
"Had I imagined that it would last more than a month-and-a-half, I might have named it something else," Grohl he said. "It's the dumbest band name ever."
The new LP, Sonic Highways, consists of eight tracks, each written about and recorded in a city that the band visited during the making of their new HBO TV series of the same name.
Speaking with Radio X about the new record, Grohl said "The process has a lot to do with the outcome. And that's what made this whole thing so fun...I felt like it was easy just because, when you sit down with a blank page, you think… where is my muse? You know!
"But when you're spending time in a city with this specific purpose or idea, that I'm going to talk to all these people about the city and at the end of the week, I'm going to write a song about my time here… there's sort of this direct inspiration."
Watch the video below.
Sonic Highways comes out on 10 November.