Foo Fighters Open Glastonbury Set With Florence Tribute
25 June 2017, 00:19 | Updated: 25 June 2017, 12:53
"I'm two years late, I'm sorry," says Dave Grohl frontman as he takes to the stage at Glastonbury. "Traffic was a bitch."
Dave Grohl opened Foo Fighters 'Glastonbury headline set with a solo version of the band's classic song Times Like These.

The Foos were due to headline the festival in 2015, but had to cancel after Grohl broke his leg during a show in Sweden. Florence + The Machine stood in and covered the classic 2002 song in tribute.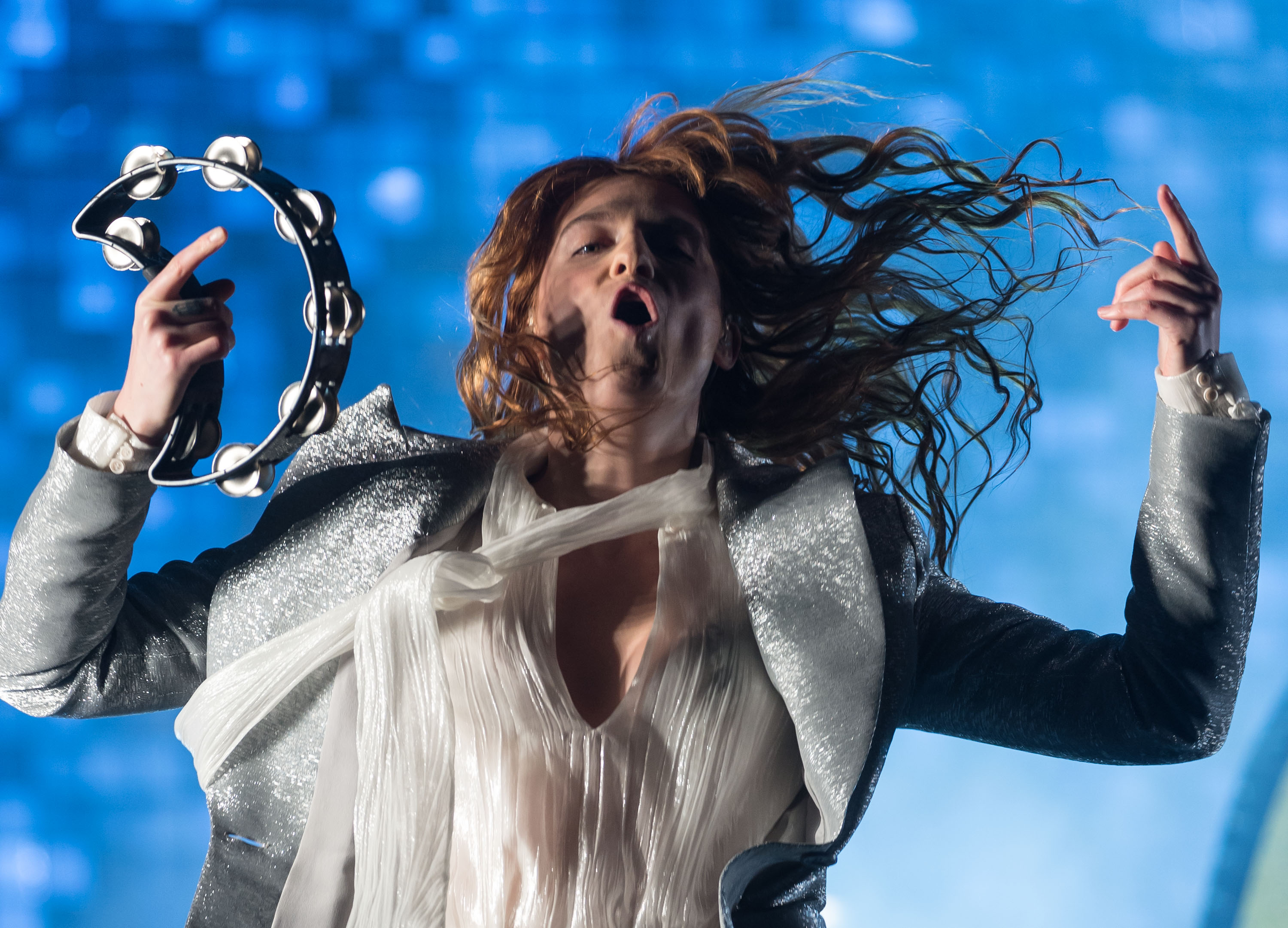 As Dave Grohl walked onto the Pyramid Stage alone tonight (Saturday 24 June), he told the crowd: "For all of you who were here in 2015, I'm sorry I missed you. But I watched that show on my laptop and it looked beautiful.

"My friend Florence got to headline that year and I'm very happy that that happened, because I thought she should have been headlining anyway.

"As I was siting in my wheelchair with my broken leg, she played a fuckin' Foo Fighters song. Way better than we've ever played it. So I thought I'd start the show tonight, singing that song back to Florence."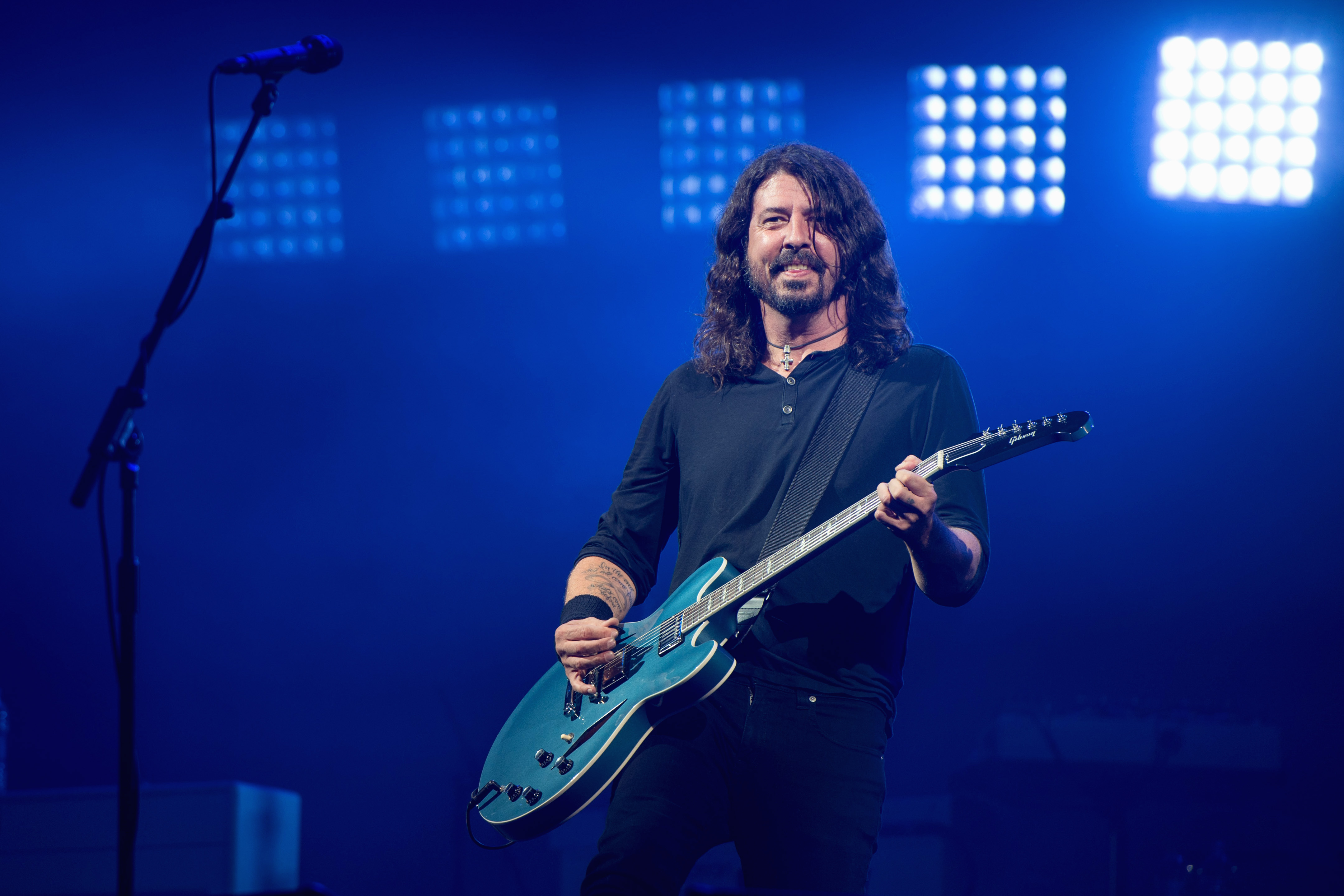 Grohl then played the first half of the song solo, before being joined by the rest of the band for the rest of the track.

Dave Grohl previously told Radio X's Gordon Smart that Florence's performance drove him to tears.
"It really got me choked up, man. Tears started coming down my face. Not (because) I'd missed the show, but it was such a touching moment for me personally. And that they're so brilliant they pulled it off so well."
Watch Florence And The Machine cover Times Like These by Foo Fighters at Glastonbury 2015:
Grohl also dedicated the song Walk to his plastic surgeon, James, who fixed his broken leg… "And I also asked him to make me look older… voila!"
As the main set drew to a close, Grohl taunted the crowd, saying "Are you ready for two more songs?" When the crowd chanted for "10 more songs".

As the finale Best Of You drew into an extended jam with the crowd singing along, Grohl laughed that that would probably take another three hours. The throng at the Pyramid Stage responded with a chant of "Three more hours! Three more hours!"
Grohl also tried to break the record (apparently held by Adele) for the most uses of the word "fuck" during a headline Glastonbury set - something he had no problem in doing.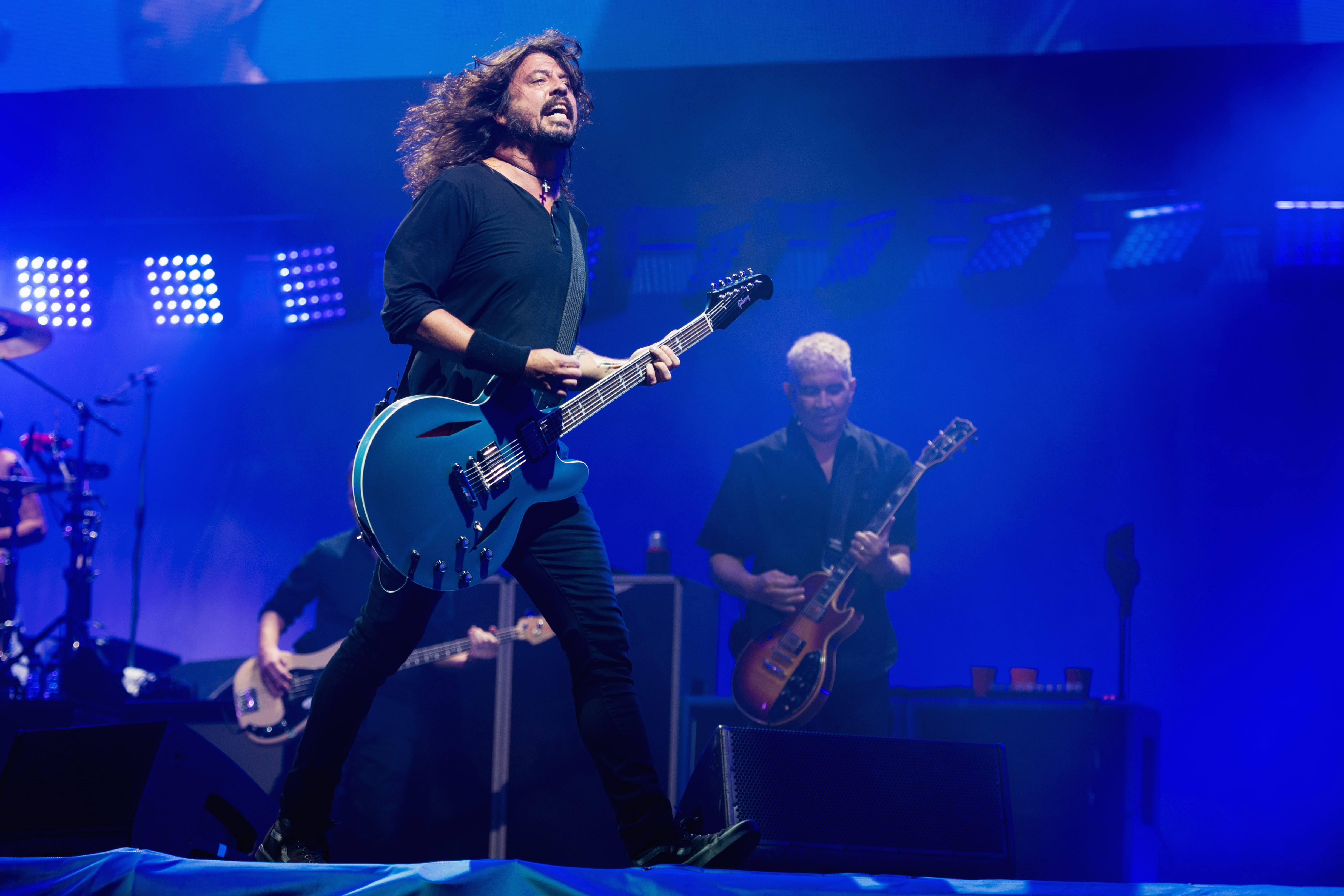 The set drew from the whole of Foo Fighters' career, from 1995's This Is A Call right through to Run, taken from the forthcoming album Concrete And Gold, which is due in September. Other hits included My Hero, Monkey Wrench. All My Life and The Pretender.

A highlight came when drummer Taylor Hawkins and Grohl swapped places for a rendition of the Queen and David Bowie classic Under Pressure, which Hawkins dedicated Queen drummer Roger Taylor's children, who were in the audience. The show ended with an emotional version of Everlong, which Grohl dedicated to Devon teacher Laura Plane, who waas due to attend the festival, but sadly died of cancer last month.
David and Brooklyn Beckham were spotted watching the band from the wings.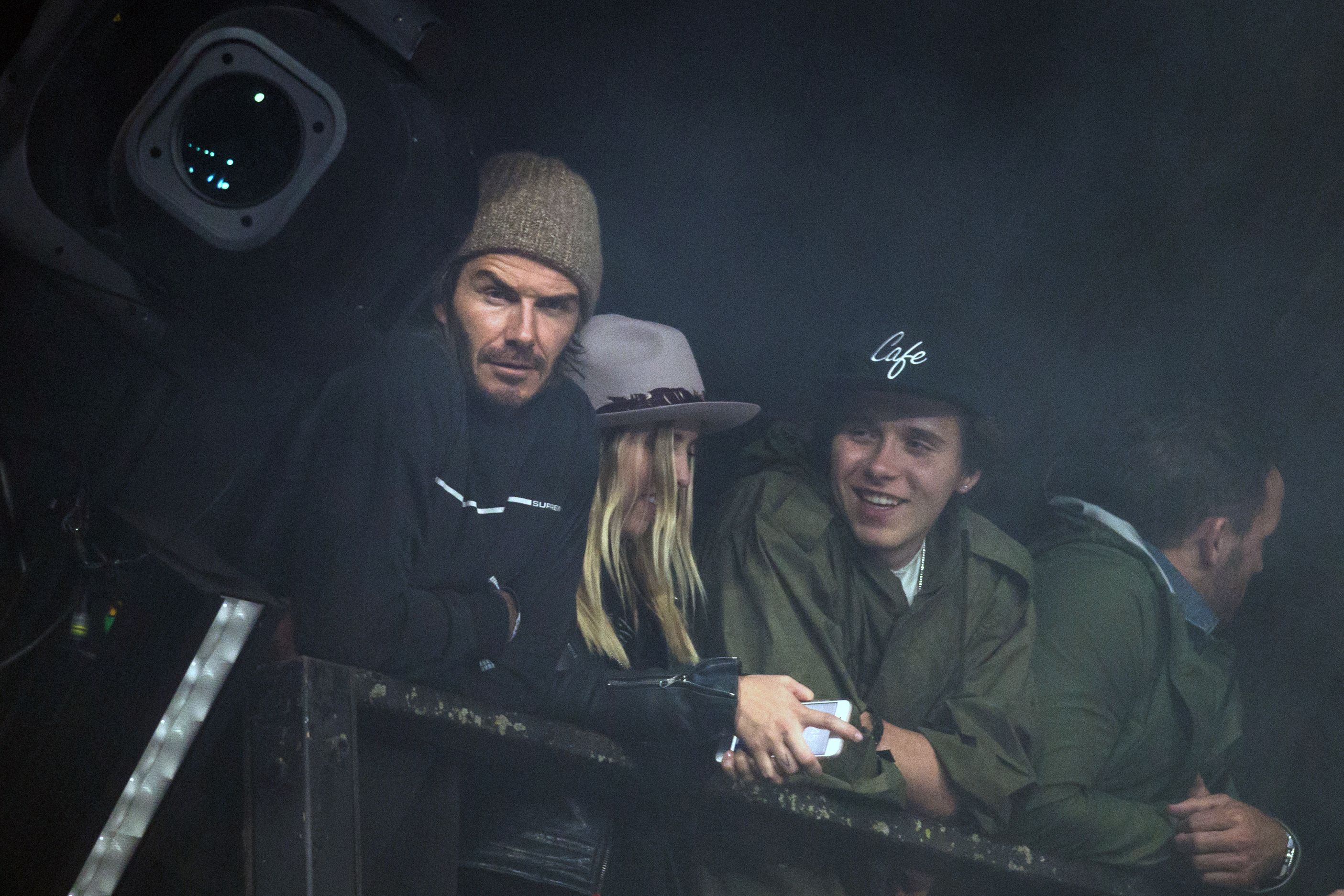 Foo Fighters Glastonbury 2017 setlist

Times Like These
All My Life
Learn To Fly
Something From Nothing
The Pretender
Cold Day In The Sun
Congregation
Walk
These Days
My Hero
Wheels
Run
This Is A Call
Arlandria
Monkey Wrench
Best Of You
Skin & Bones
Under Pressure
Everlong
Dave and bandmates Chris Shiflett, Taylor Hawkins, Nate Mendel, Rami Jaffe and Pat Smear announced their headline performance in a video in February, in which founder Michael Eavis and his daughter Emily were seen driving up to the famous Pyramid Stage, where the band were sitting with their instruments.

However, Emily informed them that they were four months too early. Michael said: "This is the world famous Pyramid Stage that you're headlining on. Emily explained: "I'm really sorry but it's not tonight. Give us four months." However, they then agreed that the band would play a gig at a venue in Frome, Somerset instead, which was also broadcast live on Facebook.

Taking to the stage to introduce the band, Michael said: "Foo Fighters are the best band in the world right now. They came to Worthy Farm this afternoon to tell me that they're going to headline Glastonbury. Saturday night. June 24th. Be there or be square."
Watch the moment Foo Fighters confirmed their Glastonbury headline slot: