Dave Grohl Taught Billie Joe Armstrong This Special Trick...
6 October 2016, 11:02 | Updated: 6 October 2016, 11:06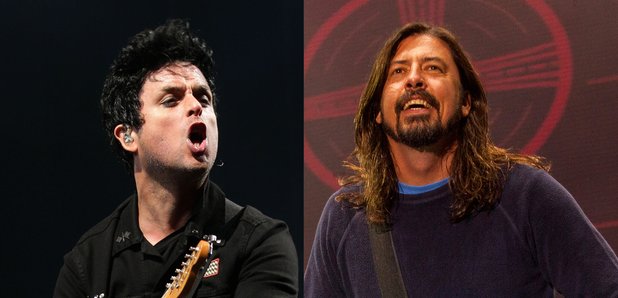 The Green Day singer says he got his special talent from the Foos frontman.
Dave Grohl didn't get a reputation for being the nicest man in rock by not helping his fellow stars.
And, according to Alternative Nation, we can now add another good deed to Grohl's list: teaching Green Day's Billie Joe Armstrong how to chew gum and sing at the same time.
Discussing his special talent for singing while chewing on The Howard Stern Show yesterday, the Revolution Radio singer revealed: "You know who told me [how to do that]? It was Dave Grohl."
Green Day bassist Mike Dirnt added, "It gets stuck in [Grohl's] moustache."
However, while Howard Stern noted that Grohl keeps a piece of gum in his mouth for an entire show, Armstrong admitted he didn't quite have the same stamina.
"Right now I'll [chew gum], if I'm in rehearsal I'll do it, but when I'm on stage, I can't. There's no way I can keep gum in my mouth."
Listen to a snippet of their interview below and hear the full interview here.