Could Foo Fighters Shoot Sonic Highways In UK?
19 March 2015, 13:45 | Updated: 19 March 2015, 13:53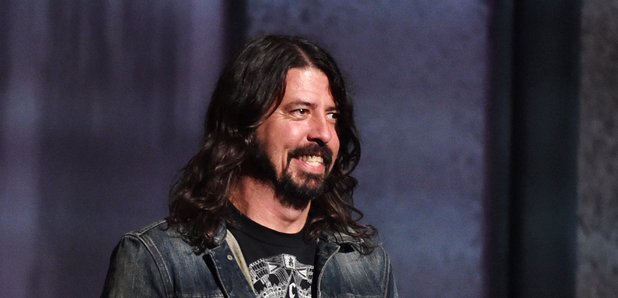 Dave Grohl has hinted that a second series of the band's TV show featuring Sir Paul McCartney and the Happy Mondays is not out of the running.
Last year the Sonic Highways TV series accompanied the Foo Fighters around historic recording studios in the US as they made their new album.

Now the band has given a heavy hint that they'd be game for making a second season of the show, right here in Britain.

Dave Grohl told Rolling Stone: "There might be a season two...there are a lot of studios." And asked where filming could take them, the UK seemed an obvious stop-off point. After all, it's only a few months since Grohl suggested that Sir Paul McCartney shoot his own version of the TV show.

It's drummer Taylor Hawkins that would lead the production though.

"Taylor is one to ask about the U.K. studios, he's been to them all, even if they're kebab shops now. He'll show up and be like, 'You guys know that they f***ing recorded Queen's The Game in here, right?'"

Grohl continued: "If we went to somewhere like Abbey Road it'd be fun to interview someone like Paul McCartney or George Martin, that'd be kind of cool...or you could go to Manchester and interview the Happy Mondays."

Hawkins confirmed his love for old studios, adding: "They're hallowed ground, I think they're churches, man."