Cornwall Council Responds To Dave Grohl's Letter, Issue Statement On Twitter
24 March 2016, 14:33 | Updated: 24 March 2016, 14:41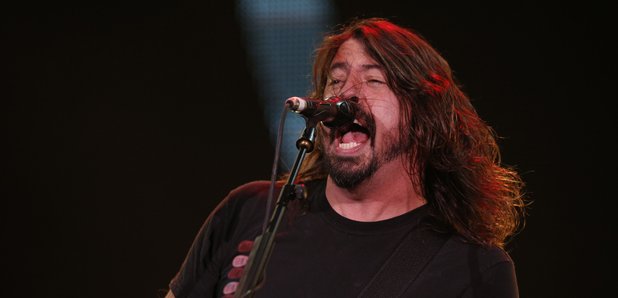 The council have revealed they "received a number of complaints" about the Black Leaves Of Envy.
Cornwall Council has responded to Dave Grohl's letter regarding noise restrictions.
The Foo Fighters frontman posted a letter on behalf of young band, Black Leaves Of Envy, asking their local council to re-consider their laws regarding sound.
The council soon responded to the One rocker on Twitter, saying: "Thanks Dave @foofighters@BLOENVY we are working with all concerned to find a solution but have to investigate if we get noise complaints"
The organisation has since posted a full statement today, which reads: "There would be no Council investigation if we had not received a number of complaints about noise levels."
The letter adds: "We are certainly not trying to stop the band practising and have not told the band to stop playing"
See their full post below:
There has been much talk about noise levels, DG of @foofighters & the Black Leaves of Envy - here's our statement pic.twitter.com/vNrGrCCRiI

— Cornwall Council (@CornwallCouncil) March 24, 2016
Read Grohl's original letter to the council here:
Learn how you can help the Cornwall campaign & to sound proof yr practice space: https://t.co/y2rJaVhr8R @BLOENVY pic.twitter.com/q1ysHphCap

— Foo Fighters (@foofighters) March 23, 2016