Dave Grohl: "Foo Fighters Always Get In The Way"
24 August 2017, 13:22 | Updated: 24 August 2017, 13:28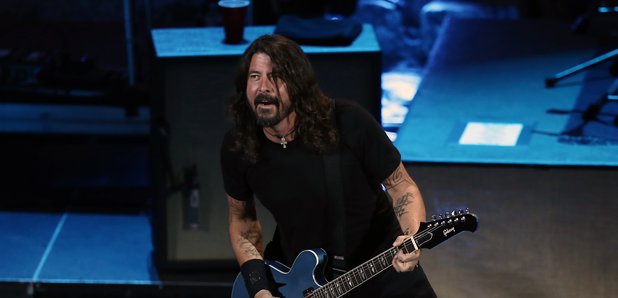 The Foos frontman has revealed he was approached to make a feature film, but he had to go back to his "day job".
Dave Grohl has revealed his ambitions to be a film maker were somewhat scuppered by his "day job".
Asked by Rolling Stone if he had any aspirations to direct a feature film, the Foo Fighter's frontman revealed: "Last year, I was approached to make a feature film and I was a little hesitant at first, and then I got into it.
"I started working on production and getting into casting with these big names. And at first, I wasn't sure if I would be able to do it. And once my heart clicked, I just dive head first into whatever it is. And I really got into the script and visualizing this story, but I didn't have time to do it."
The Learn To Fly rocker added: "Someday, I'm going to wind up doing it. But the Foo Fighters always get in the way. [Laughs] I can see myself doing more and more of it as the years come. That film's still in rewrites and once we get the rewrite happening, I'm sure that the casting will kick in and pull our teams together. But I like my day job. I really enjoy my day job.
Watch it here:
The track is the next cut to come from their forthcoming Concrete and Gold album, which follows lead single Run.
Meanwhile, Chris Cornell's wife, Vicky, has thanked Foo Fighters' Taylor Hawkins for bearing a photo of the late grunge icon on his drum kit.
Thank you @foofighters @taylorhawkins for your support and continuing to honor Chris's memory pic.twitter.com/9qm5F73Y2Z

— Vicky Cornell (@vickycornell) August 22, 2017
The rocker displayed a classic throwback picture of the Black Hole Sun singer at their recent gig at Japan's Summer Sonic Festival, where they performed a rendition of Never Gonna Give You Up with Rick Astley.
You can watch the clip above, courtesy of Benjamin Milne on YouTube: