You won't believe what happened when Dave Grohl joined Nirvana
14 January 2019, 16:45 | Updated: 14 January 2019, 16:46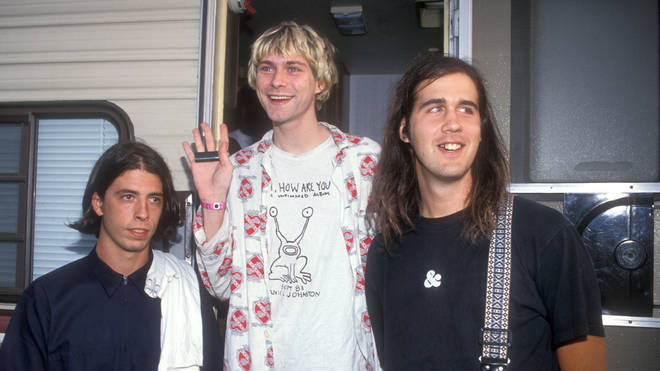 Big Dave joined the hot new Seattle band in 1990... but he quickly found out it wasn't going to be an easy ride.
Dave Grohl joined Nirvana in September 1990, shortly before the band signed to Geffen Records and made the big time. Within a year, they'd have released Nevermind and were well on their way to becoming one of the biggest bands in the world.
Certainly, they were one of the hottest grunge bands around, but Grohl quickly found that he'd become the centre of attention - namely from his former band, hardcore punks Scream, who had just split up.
"You know the very first thing that happened to me when I joined Nirvana?" he told GQ magazine. "The very first time I stepped properly into the music industry and handed over my trust to someone else, outside of my punk-rock friends and family in DC? I got sued.
"Some piece of paper I signed in a van outside a Denny's diner when I was in a band called Scream, starving, nothing to lose, not thinking any of this would go anywhere.
"Then I signed with Nirvana and I got sued for $40,000 straight out of the gate because some guy said I was still under contract with him. And that sucked."
Grohl remains fiercely independent and self-confident, as he continues:
"No one thought Nirvana would be a big deal. No one. And anyone who says they did are full of shit. No one had a clue.
"So when everything went crazy, when the world started coming to us, when that whole wild ride started happening, it gave me a licence to never have to listen to anyone ever again.
"From that moment on, no one has ever told me what to do. No one. In 25 years, I have never had anyone ever say to me, 'Oh, Dave you have to do this.' Fuck you, motherfucker. I get to say when we do this, when we do that. So if something needs doing, I'll just do it myself. Because I can. That's why."