"I Loved Him": Dave Grohl Opens Up About Chris Cornell
7 September 2017, 11:37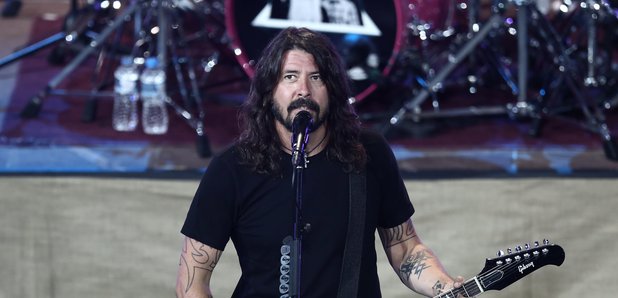 The Foo Fighters frontman has revealed how the death of the grunge icon hit him hard.
Dave Grohl has discussed suicide of Chris Cornell, calling him a "really sweet guy"
In a new interview with Rolling Stone, the Foo Fighters frontman has spoken honestly about the Soundgarden and Audioslave frontman, saying: "I loved him".
He added: "He was a really sweet guy. Full of life. And he had so much to offer. That one hurt," he says through tears. "Over the years you sort of count your blessings that you survived, and when you see another one go down ..."
Watch Chris Cornell make a cameo in the movie Singles:
Cornell's death particularly hit a chord with the Everlong rocker, who lost his Nirvana bandmate, Kurt Cobian, to suicide in 1994.
"I felt for his family," he says. "And I felt for his ..." He chokes up again. "And I felt for his band, you know? Because that's a long road, man."
The Run singer added: "Every time it happens, the same feeling comes up," he says. "It's shocking and confusing and I just don't get it. You get into this with a love of music, and sharing it with people, and you hope everybody feels the same way. I know it's more complicated than that ... but, fuck. It just sucks."
Chester Bennington sadly took his own life on what would have been Cornell's 53rd Birthday.
Grohl and Foos drummer Taylor Hawkins addressed both tragedies in a recent interview with with The rock FM's Morning Rumble, where the sticksman reflected: "It doesn't matter what's in your bank account or how many hits are on your YouTube page, all that kind of crap all goes out the window if you're not feeling right".
Hear Chester Bennington's isolated vocals on Numb:
Meanwhile, Foo Fighters released a new animated teaser trailer for their new Concrete and Gold album.
The clip, entitled The Making Of Concrete and Gold, depicts the moment frontman Dave Grohl broke his leg, and sees the band getting their creative juices flowing again.
Watch it here: