Dave Grohl Meets Fan In Craft Shop, Gets Punstastic Reaction
4 January 2018, 14:30 | Updated: 4 January 2018, 18:14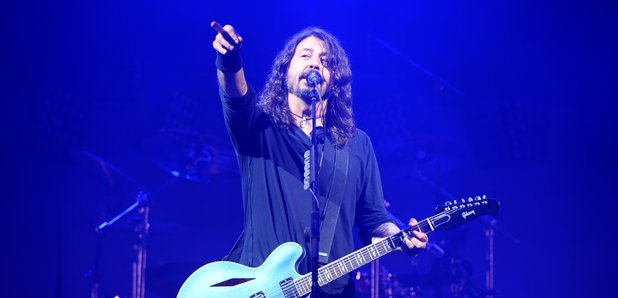 The Foo Fighters frontman was spotted at a Michaels craft store over Christmas, and the Internet responded with amazing Foos-based banter.
Dave Grohl is no stranger to posing for a pic with a fan, but when he was caught shopping in a Michaels craft shop over the holiday period, it ended up being the gift that keeps on giving.
As shared on Reddit by _KingPuck_, fans were pretty tickled to see the Learn To Fly rocker in the hobby supplies store, and decided to pun to their hearts content, offering up goodies such as: "What if I say I don't quilt like the others?" to "If any thread could ever feel this reel forever".
See some of the best in an image shared to Facebook below:
Our personal favourites are: "Is someone knitting the dress, the dress, the dress, the dress for you?" and "There goes my hero, watch him as he sews".
The 15-year-old star - who portrays Dustin Henderson in the hit series - played a gig on Friday 29 December with his band Work In Progress and covered their 1997 Everlong anthem.
Watch them in action here:
The band also shared a clip of themselves playing Red Hot Chili Peppers' Can't Stop at The Stone Pony venue in Asbury Park, New Jersey.
See Gaten take to the stage to sing the chorus of Can't Stop below: