Yannis: A Lot Of Bands 'Cop Out' Live
22 October 2013, 13:00 | Updated: 22 October 2013, 13:05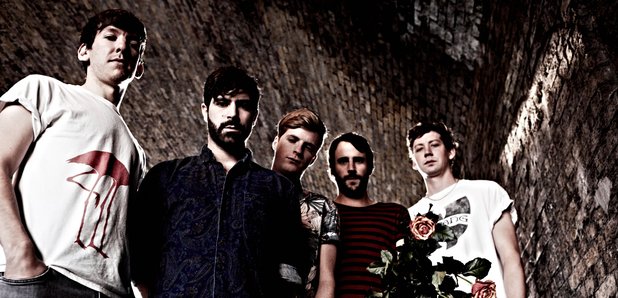 Yannis from Foals has been telling Radio X why he thinks they won the Best Live Act at the Q Awards.
"It's the core of the band, it's everything really," he told us backstage.

"You're at your most vulnerable and you're at your most raw and the way that we play means it could go either way and I like the inconsistency of it.

"Because of the way that we play it means the best shows are something that are sublime and the bad shows are bad but I'd rather do that than rely on something like a backing track or just cop out like a lot of other rock band do at the moment and just have consistent but flat-lining shows."

The frontman also had what's thought to be a little dig at Alex Turner during his acceptance speech saying that Foals don't need to rely on "affectations and Elvis Presley impersonations".

David Bowie didn't get one award - despite being nominated for six.

Biffy Clyro pointed out upon on winning Best Album that it was probably down to the 66 year old not turning up to the ceremony.

Vampire Weekend were named Best Act In The World Today.