Foals Confirm Album Release
26 October 2012, 12:39 | Updated: 13 August 2013, 14:26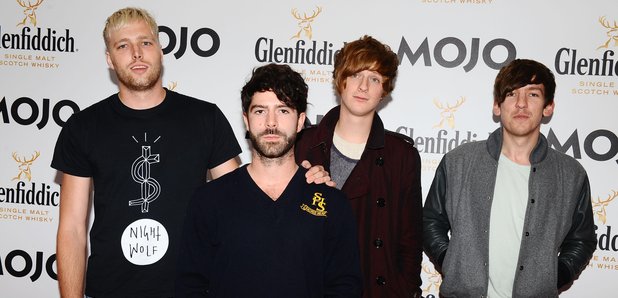 Holy Fire will be released next February the band have confirmed...
Foals new record Holy Fire - which they announced earlier this month - will be released February 11 2013.
The band announced the news in a series of tweets, also confirming the first single:
"The first music you'll hear from it is called INHALER and you'll hear it soon and it's BETTER THAN MOST," they tweeted.
Adding, "when i say soon i mean november the fifth and you can pre-order the record on that night if you so wish. ish. pish."
Foals are going to hit the road next month - the tour dates are:
28/11/2012 - Queens Social Club, Sheffield
29/11/2012 - Lock 42, Leicester
30/11/2012 - The Sugarmill, Stoke-on-Trent
02/12/2012 - The Leopard, Doncaster
03/12/2012 - The Venue, Derby
04/12/2012 - Gloucester, Guildhall
06/12/2012 - The Cellar, Southampton
08/12/2012 - West End Centre, Aldershot
10/12/2012 - Concorde 2, Brighton
11/12/2012 - The Forum, Tunbridge Wells