Foals: "We weren't heartbroken over Mercury Prize snub"
20 October 2015, 13:17 | Updated: 20 October 2015, 13:32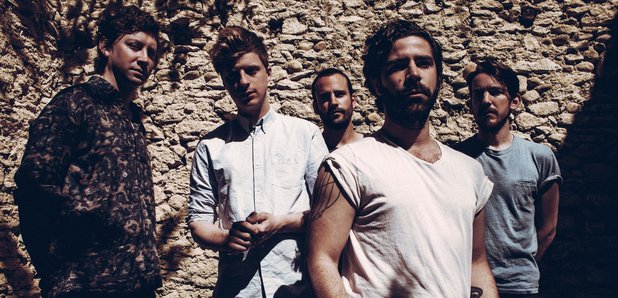 The Q Awards Winners talk the Mercury Prize and explain why they're not the best act in the world.
Foals have revealed they "weren't heartbroken" at not receiving a nod for this year's Mercury Prize. The band, who last night triumphed at the Q Awards (19 October), told Radio X they didn't think they'd be shortlisted again, but they did console bands "into the wee hours" that hadn't made the cut.
Speaking to Radio X, they revealed: "We weren't expecting to be nominated. We've been nominated for the last two records. I think it's gluttonous to expect to be nominated again, so we weren't heartbroken.
"We know some other bands that were and we consoled them into the wee hours.There are some great records on it, there are some records that should have been on it, but that's always the way it is."
The Oxford band didn't go into detail about which bands they had to console, but we're guessing they may have had a call from Everything Everything, if this tweet is anything to go by:
Thank you to the @Q_Awards and @QMagazine for having us today. We didn't — EverythingEverything (@E_E_) October 19, 2015
Fresh from beating Blur to win a Q Award for Best Act In The World Today, the band were asked if they reckon they deserve the title.
"We definitely feel like something good is happening, explained frontman Yannis Philippakis. "There's something good in the water we're drinking. I wouldn't say that we're the best act in the world, maybe one of them."
The band may have received one of the biggest accolades of the night, but they were still "touched" to be given the award on stage by Bobbie Gillespie, and thrilled to find out Noel Gallagher was a "huge fan".
"Noel Gallagher -we got to talk to him properly for the first time and he actually said he was a huge fan. And he said he watched us on Jools Holland and bought the record and that obviously means a lot.
"The fact that Bobbie Gillespie gave us the award was extra special. It meant it was really touching for us because we obviously look up to Primal Scream and everything that he's done."
Talking about Yannis' vocal recovery and whether he feels ready for their upcoming Wembley dates, the frontman said: "I'm already fit as a fiddle to be honest. I could probably play a show right now."
He added: "I'm not concerned about it, so you shouldn't be either".