Foals Have Something Really Special For Their Festival Set
16 July 2017, 08:00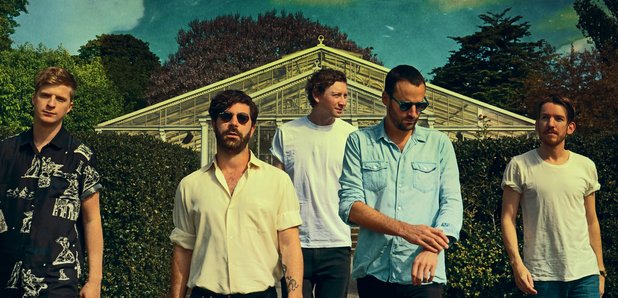 Yannis Philippakis tells us that their Citadel show this weekend is one to watch…
Foals' headline set at this summer's Citadel Festival is going to be something different.
It's a UK festival exclusive for the band - who will be joined by Laura Marling. Wild Beasts, Michael Kiwanuka and more at Victoria Park in East London on Sunday 16 July.
Yannis has told Radio X they're planning a 'bespoke' live set when they headline.
"For our own enjoyment, we're gonna play songs that we haven't played before - or haven't played for a very long time.
"Some of the material is pretty recent and some of it goes back to 2007. We want to try and play a pretty fresh set and air out some songs that don't normally get a chance to be heard."
The frontman explained that the band were set to start rehearsing this special set soon, but there may be disagreements over which tracks make the cut. "We've all picked the songs we want to do, but I'm pretty sure it is gonna to conjure up some old war wounds."
Yannis told us which song he's looking forward to performing most - a classic from their second album Total Life Forever, released in 2010.
He explained: "I'm excited to play Black Gold because it was always my favourite off the first couple of records. We did play it a couple of times when we were touring Total Life Forever, but never really got it off the ground. I wanna be able to do it justice this time 'round."
Meanwhile, work on the follow-up to 2015's What Went Down is progressing very slowly…
He revealed: "There are just bits and bobs at the moment, But I wanna get bored again and then be itching to do it. I don't want writing to be just routine."