Edwin From Foals Forced To Apologise For Valentine's Day Gig
15 September 2013, 06:00 | Updated: 16 September 2013, 14:32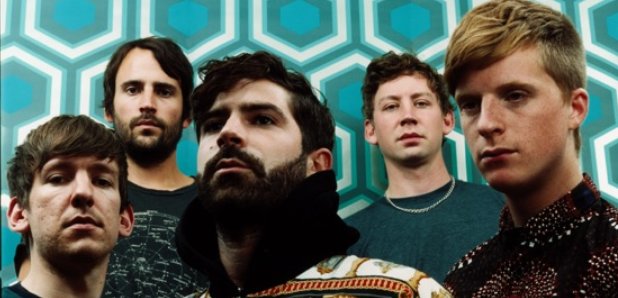 Foals have told Radio X that they are on the verge of selling out their second date at London's Alexandra Palace next year.
They announced the show after the initial one - on February 14 - sold out within an hour.

Speaking to us at the Barclaycard Mercury Prize nominations announcement - in which Foals are shortlisted for Holy Fire - Edwin admitted it got him into trouble with a romantically-torn fan.

"I got accosted by someone on the tube a couple of days ago. He was like, 'scuse me, are you in Foals?' I said 'Yeah' and he said, 'Why are you playing a show on Valentines Day? You're ruining my life!'

"He said it in a really nice way, I didn't really have a response. I apologised profusely."

Foals face competition for this year's Mercury Prize from Jake Bugg, Villagers, Arctic Monkeys,Jon Hopkins and David Bowie among others.

The winner will be announced at London's Roundhouse on October 30.