Foals: Bestival will be our last show (on this run)
7 February 2014, 15:32 | Updated: 7 February 2014, 15:38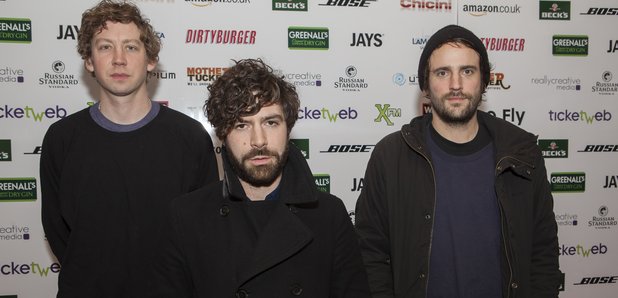 Yannis from Foals has told Radio X they intend to stop touring current album Holy Fire in September.
"Bestival will be our last show. Not ever, I hope, but for this run," the frontman told Radio X's Danielle Perry backstage at last night's Fly Awards.

"It's been fun, it's been wild to be honest. I'm surprised that I still look vaguely human but I think after that we will take some time off and then get writing."

However Yannis was deliberately vague when asked about what direction the new record might go in.

"It will be different. It definitely will be different but I'm not sure... I kind of don't want to know, I don't want to make a design on it, a pre-emptive design, I want it to surprise me."

Foals picked up Artist of the Year at inaugural Fly Awards. Yannis told Danielle it meant a lot to the band.

"It is just nice to be acknowledged for the work you've put in and to have it amongst your peers in that way, it is a special thing. It is one thing having self-sufficient pride, knowing what you've done, and it is another thing when its sort of from the outside so it's a good feeling."

Arctic Monkeys, HAIM, The Horrors and Thurston Moore were among the other winners at last night's awards.