Gateway Tracks: 10 Songs To Make You Love Foals
24 August 2015, 20:24 | Updated: 2 September 2015, 18:43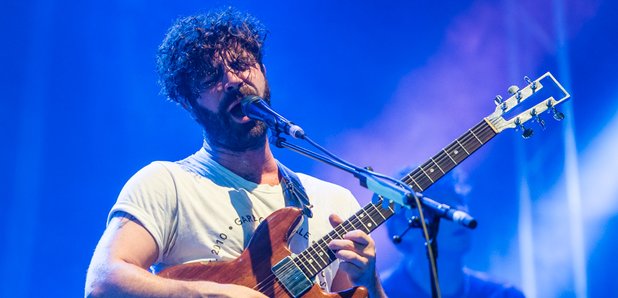 The Oxford band's new album looks set to hit No 1. If you're not a fan already, here's how to become one. We've selected the best tracks to get your Foals playlist started.
Cassius
An instant indie dancefloor banger, Cassius was the first taste of Foals for many. Although the band would eventually evolve well beyond this sound, Cassius is a classic from the era. Fun, loud, and perfectly produced.
Balloons
Although it slotted nicely alongside Cassius, Balloons revealed that there was more to Foals than first met the eye. Balloons boasts an enormous chorus that drops effortlessly in and out of the melody.
Red Socks Pugie
More than anything else, Red Socks Pugie brings a crucial part of Foals to the forefront – the drumming. Jack Bevan crafts this track around the relentless, driving percussion that takes the tune to a different level. The layered vocal is also integral to early Foals songs and an element they would develop over their career.
Spanish Sahara
Patient, considered, and spacious, Foals burst out of a their "cult band" pigeonhole with Spanish Sahara. The tune begins with a barely audible beat, and builds and builds underneath Yannis's vocal. By the time we reach the song's crescendo, the listener is practically shaking.
This Orient
Their second album, Total Life Forever, wasn't all moody melodies. This Orient proved that not only could Foals still pen a raucous rock 'n' roll anthem, but that it could be intelligent and thought-provoking too.
My Number
The song that launched Foals into arenas, My Number is a perfect pop song coated in an art rock sheen. Taken from their third album Holy Fire, My Number was an instant classic. The song perfectly displays Foals' signature sound, while riding the line between and balls-out rock 'n' roll and full blown mainstream hit. Not an easy thing to achieve, but they nailed it.
Inhaler
My Number was the pop hit, but Inhaler was a gritty, heavy statement of intent. Foals were back and they had one goal – to become of the biggest rock group in the country. And, with a headline slot at Latitude Festival in 2013, they pretty much achieved it.
Mountain At My Gates
Mountain At My Gates fuses together everything people love about Foals. It's got a memorable, rolling riff, perfectly delivered vocal, and thumping, ear-rattling drums that raise the tune to a whole new level during the last minute of the track. Plus, the video is revolutionary. Not bad, eh?
Milk And Black Spiders
Milk And Black Spiders is easily one of Foals' most layered songs, taken from their Holy Fire album. More than anything else, it shows how much thought goes into the development of each track and the incredible production that pulls all their music together.
Blue Blood
Opening with a delicate guitar melody, Blue Blood gave Foals fans something new. They'd already wrapped their ears around the anthemic, unstoppable Spanish Sahara and, when Total Life Forever landed, Blue Blood boldly opened the record. The track shows a band discovering and crafting a new sound and attitude.
MORE GATEWAY TRACKS