Florence + The Machine's Rob Ackroyd Apologises To England Fans For "Misplaced" Tweet
14 June 2016, 15:16 | Updated: 14 June 2016, 17:36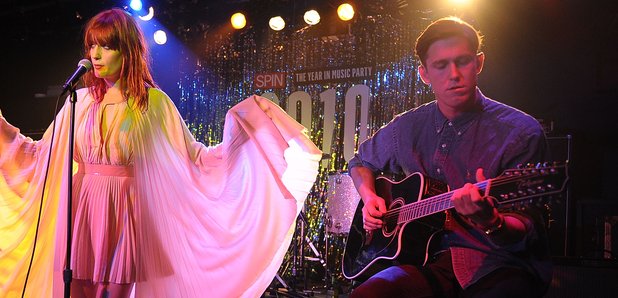 The guitarist previously commented on the violence involving football fans in Marseilles.
Florence + The Machine's Rob Ackroyd has apologised to England fans, after sending a tweet regarding the football-related violence in France this weekend.
Following the news of clashes between English, French and Russian football fans in Marseilles, the Shake It Out guitarist is reported to have written a now deleted tweet, which said: "I hope the English fans are getting a right good kicking".

However, Ackroyd has since taken to Twitter to apologise to fans and explain it was a "misplaced sentiment," adding that "all hooliganism is abhorrent".
See his tweet below:
I meant hooligans but wrote fans. It was misplaced sentiment. I hope no one gets a kicking. All hooliganism is abhorrent. Peace and love pls

— Rob Ackroyd (@Ackersboy) June 11, 2016
Meanwhile, Florence + The Machine are currently on their US tour, playing two dates at New York's Brooklyn Barclay Centre today and tomorrow night.
Last How Beautiful US dates this week, NY supported by the amazing @iamkelseylu & @Grimezsz https://t.co/4pGA18xA3r pic.twitter.com/Y6bUOm0lrd

— florence welch (@flo_tweet) June 14, 2016
The Dog Days Are Over band will return to the UK for a huge headline gig at Barclaycard Presents British Summer Time at Hyde Park on 2 July 2016.
See the line-up below:
Headline @BSTHydePark London show announced. Access pre-sale tickets now here https://t.co/BItteOVnzQ pic.twitter.com/xhVHGPMdGa

— florence welch (@flo_tweet) November 30, 2015