No Fight No Fight: Florence Stop Fracas During Gig
11 December 2012, 13:37 | Updated: 13 August 2013, 10:34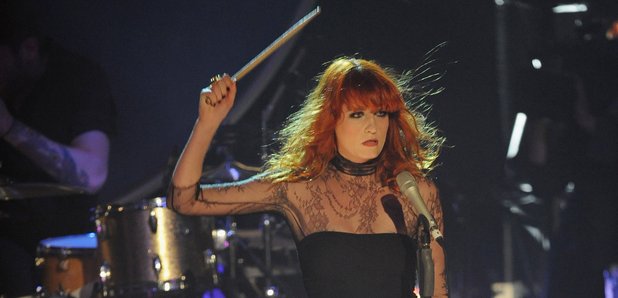 Florence and the Machine were performing in front of 8,500 people at Aberdeen AECC when a fight broke out near the front.
Noticing the brawl Florence Welch halted the gig to confront those involved and comfort a female fan caught up in it.
"Excuse me. All of you," she says pointing. "Stop it."
Applause broke out but her concerns then turn to the fan. "You alright my love? Are you okay?" she asks before getting down to give the girl a hug.
Aww.
She then returns to belting out Shake It Out.
It's reminiscent of (but slightly tamer than) the heroic scenes in 2011 when Dave Grohl threw a fan out of the Foo Fighters show at iTunes Festival for fighting.
Grohl stopped mid track to confront the man. "I don't put up with that bulls**t - you people came here to have a good time and that guy can f**k off," he announced to rapturous applause.