Florence: I'd forgotten how hard it is to make a record
5 June 2014, 12:07 | Updated: 5 June 2014, 12:11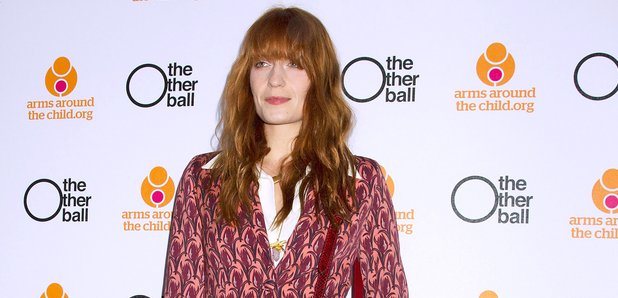 Florence Welch has been updating Radio X about the progress of the third Florence and the Machine album.
Speaking backstage at The Other Ball, a charity fund-raiser hosted by Mark Ronson, she admitted she is making good headway on the follow up to 2011's Ceremonials.

"I am actually really excited," she said of the new album. "I think I sort of forgot how much of yourself you have to give to a record and how actually the beginning process of it is so hard.

"You couldn't believe it, you can't remember how difficult it was until you get there and you're like 'oh my God' and so when actually you've come through that process a bit and you're seeing... you can kind of see a bit of a clearer picture it's like, 'oh now, now I get it' whereas at the beginning you're like, 'oh my God, what am I doing?'

"So I think it's coming through to that other side now and it feels good."

The Dog Days Are Over singer admitted that even though she's not performing this year she will still be attending Glastonbury later this month.

"I think I'm going to go this year and not perform but I'm really, really looking forward to it. I love Glastonbury so much and I really, really miss playing festivals so I'm really looking forward to going back, back there," she told Radio X.

"I think [the line-up is] amazing this year. I've looked through all the acts, really incredible this year so I'm looking for it."