Florence Welch Breaks Foot At Coachella
15 April 2015, 11:24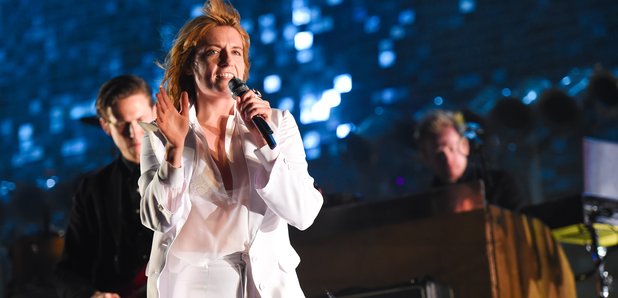 Florence has told fans to expect "stripped back" performances while her foot heals - but she's committed to her upcoming festival dates, including Glastonbury.
Florence + The Machine are famous for their energetic and lively performances, but Florence Welch is feeling the cost today with the revelation that she broke her foot onstage at Coachella.

Leaping off the stage, the singer hurt her foot. She put an x-ray of the injury of her Facebook page, adding: "unfortunately while this heals, my performances will be somewhat stripped back."

She added: "I'm so sorry, I'm pretty devastated, but I still want to do the shows. I understand this is not what you were expecting, but I hope it's just as enjoyable. I'm going to try and make it super special for you."

Welch seems optimistic about making a return to full performance in time for Glasto, signing off with: "By the time Glastonbury rolls around I should be back on my feet. This album was so much about making something from what was broken, so lets see what we can do with this."

Fingers (and toes) crossed she makes a full recovery before too long.