Florence and The Machine Cancel Benicassim Appearance
11 July 2012, 14:51 | Updated: 13 August 2013, 13:57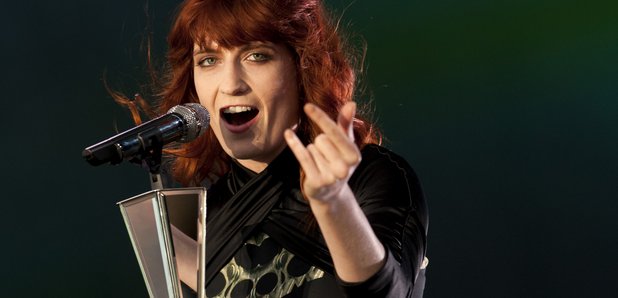 She's also had to cancel part of her tour due to vocal damage....
The cancellation is after Florence suffered "acute vocal strain causing swelling of the vocal cords" after a concert in Ireland recently.
In a post on her Facebook page the singer thanked everyone for their support.
"I've sustained a vocal injury and been told I cannot sing for a week," she explained. "Seriously I felt something snap, it was very frightening. Unfortunately this means i will not be able to perform at Benicassim and Optimus Alive festival this weekend...I am so so sorry. I'm so sorry to all the fans, I was desperate to still perform, but was told without question not to, so as not to do permanent damage."
She's got to rest until further notice on doctor's orders.
Because of the short notice FIB - aka Benicassim - hasn't been able to find someone to replace her on the bill however De La Soul will play in her slot on the Main Stage on Thursday (July 12).