Florence And The Machine Confirmed To Headline Glastonbury Festival 2015
17 June 2015, 12:31 | Updated: 17 June 2015, 18:20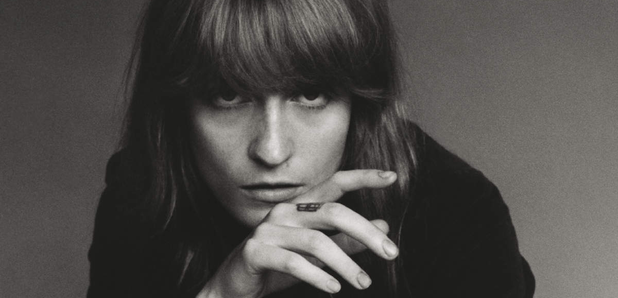 It's official: Florence will step up and replace Foo Fighters on the Friday night of the event.
Florence And The Machine have been confirmed as a headliner of Glastonbury, it has been revealed. The band will replace Foo Fighters on Friday night. Welch and co were already scheduled to perform in the slot prior to the Foos.
The news was confirmed via Glastonbury Festival's official Twitter page.
We're very pleased to announce that Florence + The Machine will play the Friday night Pyramid headline slot http://t.co/QcNrvl6dyu

— Glastonbury Festival (@GlastoFest) June 17, 2015
Florence herself tweeted: "We're very sorry Foo Fighters have had to pull out of Glastonbury, we met Dave Grohl a few years back and he was the nicest guy ever. We are honoured to have been asked to step in, and we hope we will be able to give you as good a Friday night as the Foos would have."
We are so sorry to hear that the Foo Fighters have had to pull out of Glastonbury, we... https://t.co/mvNH5E6lX2 pic.twitter.com/i5ZFHfnWjw

— florence welch (@flo_tweet) June 17, 2015

Foo Fighters were forced to cancel Glastonbury after Dave Grohl broke his leg on stage in Sweden last week. In a statement on FooFighters.com , Dave Grohl detailed the full story of his injury and said of the cancellations:
"My doctors have advised me to lay low for a while. The most important thing now is for me to recover from the surgery, to keep my leg elevated so as to keep swelling down and prevent any infection/complication that could do long term damage. I'm not out of the woods yet, folks…

"Which means, and it kills me to say it…..the doctors have told us to cancel shows. I'm really so sorry, guys. You know I hate to do it, but I'm afraid it's just not physically possible for me at the moment. For now, I need to make sure we have YEARS of gigs ahead of us….

"PS… Kanye…..Imma let you have this one…"
Florence And The Machine's third album, How Big, How Blue, How Beautiful, is out now.