Everything Everything: Record Shops Are Crucial
15 April 2013, 17:46 | Updated: 11 February 2015, 14:43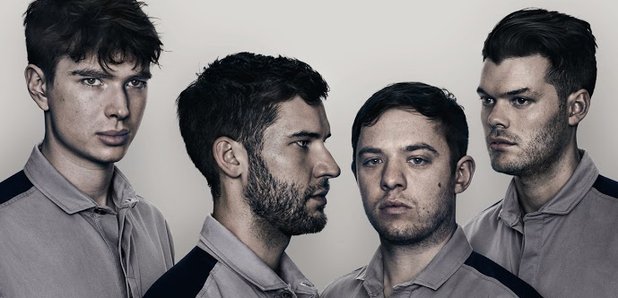 Jeremy from Everything Everything has told Radio X that he thinks it is crucial we continue to support our independent record stores.
"It's about selection - record store owners and staff know what they are talking about and choose their stock carefully," the frontman explained to Radio X's Jo Good.
"To share knowledge with somebody who's maybe been listening to music for 20, 30, 40 years longer than you have - which is what I used to do when I was a kid, go in and pick their brains and they'd say 'well, here's a place to start' and you piece it together from there.
"I really enjoy that lineage of popular music and learning how it all fits together and what influenced what. You don't get any sense of that by buying music online."
Everything Everything are releasing a limited 7" single of Duet for Record Store Day this Saturday - 500 of which have been signed by the band.
"What particularly appeals to me about this - apart from the fact that that's the only way you can buy that particular format - is also just the packaging is lovely," Jeremy explained.
"We went for a very simple, old vintage design from the RCA label, which is our label in the UK. It's like buying a record in the 50s or 60s would have been. It's exactly the same sleeve."