Everything Everything New Album Announced
29 August 2012, 11:55 | Updated: 16 August 2013, 08:43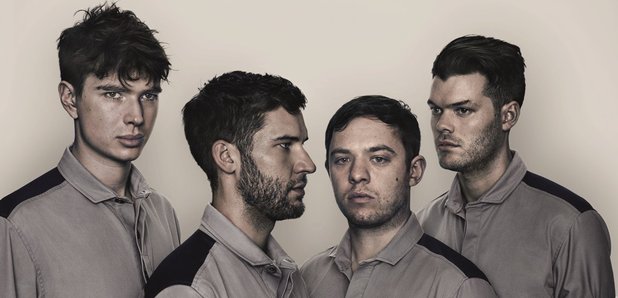 They'll follow up 2010's Man Alive early next year.
The band's second album - entitled 'Arc' - is released on January 14 2013.
It was produced by the same man who helmed the Mercury-nominated 'Man Alive' - David Kosten.
The first single to be released from the record is called 'Cough Cough' and is out October 14.
According to frontman Jonathan "Cough Cough is about the power of money and the desire to get away from it. It's also about waking up and seeing the world as an unfair place and then slipping back under the spell of greed. It's about having no money, and wanting more money, and wanting nothing to do with money at all."
The band are going to hit the road in September and October - the dates are:
13/09 - Kasbah, Coventry
14/09 - The Duchess, York
16/09 - Festival No. 6, Portmeirion
21/10 - Cockpit, Leeds
22/10 - Gorilla, Manchester
23/10 - Village Underground, London
24/10 - Rescue Rooms, Nottingham
26/10 - King Tuts, Glasgow
Tickets for the October dates go on sale Friday (August 31) at 9am.