Everything Everything: "We usually hate our albums"
31 August 2015, 15:15 | Updated: 2 September 2015, 14:57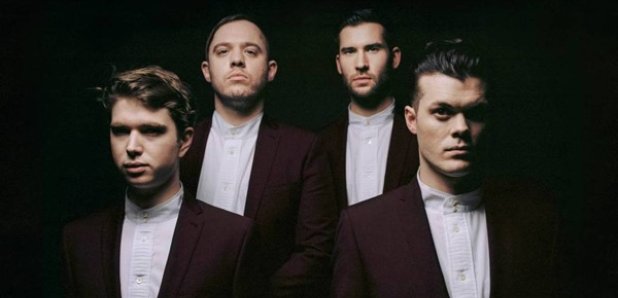 The band have been telling us how they're not always happy with the final result after recording a new album.
However, their recently-released third studio LP, Get To Heaven, has broken the mould.

Speaking to Sunta Templeton backstage at Leeds Festival, bassist Jeremy Pritchard said that they were: "absolutely on top of the world" about the record.

He went on: "Usually we hate our albums as soon as they come out."

But what was different about this one, we asked?

"I don't know, we just stuck to our guns a bit more. We were much riskier in our approach to the writing.

"To do something that we felt strongly about, that was really exciting and unique to us… For it to be responded to well was hugely rewarding."

The record features the singles Distant Past and Regret and looks set to take up residence in many of the 2015 "best of" lists come December, with rave reviews from the Telegraph, Sunday Times, Observer and more.

The band are due to play Festival No 6 this weekend, before heading off on a full UK tour in November.