Everything Everything Back Disclosure For Mercury Prize Win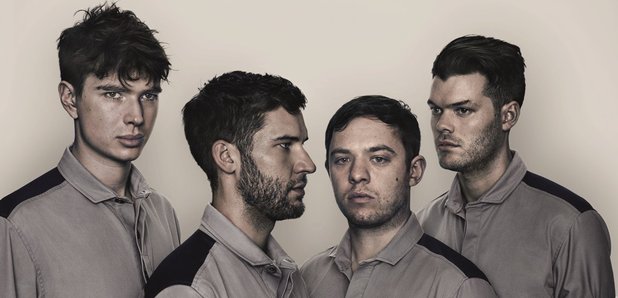 Jeremy Pritchard of Everything Everything has admitted to Radio X that he's a bit disappointed the band aren't nominated for this year's Mercury Prize - but reckons Disclosure should be this year's winners.
The band's debut Man Alive was nominated in 2011 but the award that year went to PJ Harvey's Let England Shake.

"Losing to PJ Harvey wasn't too bad, that was fine," the bassist said backstage at Festival No.6. "To be presented as an equivalent to PJ Harvey for one night only was good for us. They are the sort of people you really look up to at school."

However he emphasised that he's not bitter about follow up Arc being left off the list of 12 best British albums of 2013.

"We all said [when we were nominated] that we are going to enjoy ourselves and we are going to enjoy the moment of being nominated for a Mercury because it probably won't happen again. So I shouldn't be disappointed really. But it is the only one I really care about."

Arctic Monkeys, David Bowie, Jake Bugg and Foals are among the people up for the Barclaycard Mercury Prize 2013 but Jeremy reckons it's not going to be another indie album after Alt-J's win in 2012.
His money is on Disclosure with their debut Settle.

"I think it's their time and it's justified in a lot of ways that they should win it," he said. "No act like that has won it since like '97 or something when Roni Size won it.

"I was thinking about this the other day and thinking that's the most comparable thing. It's not really similar at all but no urban act - for want of a better word - has won it in such a long time so I think they might do.

"Anybody could win it and it would be justified, they are all good records."