LISTEN: Everything Everything on new album Get To Heaven
24 June 2015, 16:22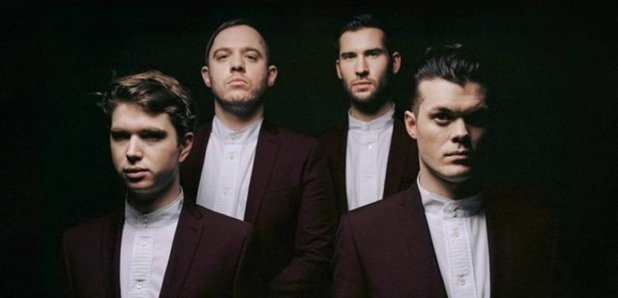 Jonathan Higgs and Alex Robertshaw take Radio X's John Kennedy through their challenging, provocative and undeniably brilliant third album.
EVERYTHING EVERYTHING TALK TO JOHN KENNEDY ABOUT GET TO HEAVEN
Following 2010's Man Alive and 2013's Arc, Get To Heaven is the third full length album from the Manchester-based quartet, Everything Everything.
Previewed by the energetic single Distant Past and the strident new release Regret, the album features all the things that made us love EE in the past: quirky vocals and unorthodox lyrics over complex yet danceable rhythms.
The lyrics take on a darker hue this time out, however: singer Jonathan Higgs says the title track is "about the horror of the everyday. It's brought on by the emergence of terrorism where people are now thinking how each day could be their last. The song is about an old man who sets himself on fire but I wanted to set it in the normal, everyday to emphasise how strange it is that people have to live with this everyday."
Sample the album:
EVERYTHING EVERYTHING - DISTANT PAST
EVERYTHING EVERYTHING - REGRET
EVERYTHING EVERYTHING - GET TO HEAVEN TRACK LISTING
To the Blade
Distant Past
Get to Heaven
Regret
Spring / Sun / Winter / Dread
The Wheel (Is Turning Now)
Fortune 500
Blast Doors
Zero Pharaoh
No Reptiles
Warm Healer