Elbow: We've deliberately changed the dynamic of the band
7 March 2014, 06:00 | Updated: 7 March 2014, 12:35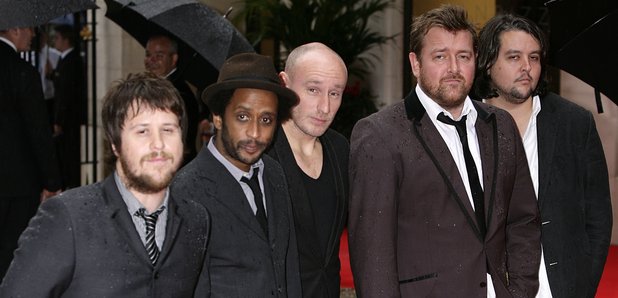 Elbow frontman Guy Garvey has told Radio X they deliberately tried to mix up their way of working for The Take Off and Landing of Everything.
"The traditional way of us writing is all five of us get all our toys out in the big room that we've got at Blueprint in Salford and wander round hitting things and pushing buttons until something happens," Guy told Radio X's John.

"The difference with this record was we decided to work separately a little more and also, when we were all together, as opposed to all five of us working offices hours four days a week together we all had a different day off.

"We decided to change the dynamics of the groups that we worked in," he continued.

"In actual fact three of the songs on the record were written musically by individuals.

"Pete wrote Colour Fields on his own, the music for it, Mark wrote Honey Sun and Craig wrote Real Life and that was really great, I could go away to New York with these things in my headphones and write lyrics for them and sort of be able to picture how it would sound. It was really, really good way of working and a different way of working for us."

Listen to Guy and Pete talk Radio X though The Take Off and Landing of Everything, in its entirety, today from midday as part of a world exclusive album preview.