Guy Garvey: I wanted Leaders Of The Free World to be about a stolen pig
13 March 2014, 06:00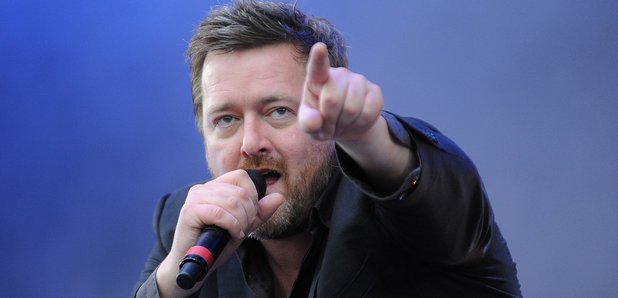 Guy Garvey has admitted to Radio X that the band's third album Leaders of the Free World could have taken a very different turn.
"I was losing my mind a little bit when we were making Leaders of the Free World," he told Danielle Perry on the Radio X Evening Show.

"The lads are sat round having a beer in the main studio and I come running into the room from where I've been writing lyrics and I go, 'Lads! Lads! It's about a lad, who's a farmer's son and he stole a pig and it's about getting the pig back, that's what we're going to use as the template. That's the metaphor for the whole thing!'

"And then, one by one, they all go, 'A pig?', [and I go] 'Yeah, a pig'. Craig says 'I'm not really sure about that Guy.'

"I have no idea where my head was at, I can only think I was drunk [laughs]. I mean, it has happened, pig theft..."

According to bassist Pete Turner, band-mate Craig Potter's actual response was: "I think you should go and think about what you've just said".

The band released their new album The Take Off And Landing Of Everything this week and the incident came up during a discussion about the band's new working process for their sixth studio record.

"Given the same stimuli you'll always make the same decisions," Guy explained to Danielle. "That's just the way people are built, so it's just like let's mix up the instruments we use, let's mix up the personnel on each different tune, let's trust one another with the album a bit more and that's worked great.

"For the first time Pete's got confidence to bring stuff to the band and say 'Look what I did' which, you'd think, after 22 years that would be automatic. But it's really difficult to share your ideas if you're not used to it.

"I always think of George Harrison when I talk about this. Can you imagine being in a band with Lennon and McCartney and then saying one day: 'Err, I've written one.' How intimidating must that have been? it's crazy. So despite being old buddies and stuff... it would be a heart-breaker if you wrote something and everyone went 'Ummmm'."