Guy Garvey: "My solo album will take ages"
23 October 2014, 10:55 | Updated: 23 October 2014, 14:57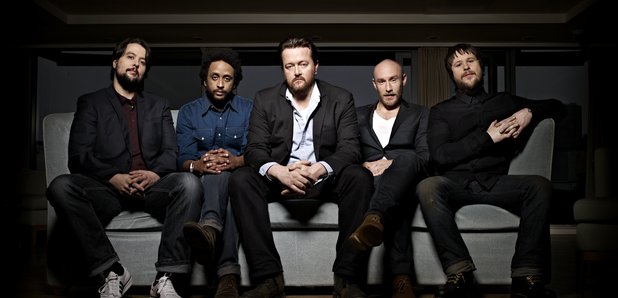 The Elbow frontman has told Radio X we shouldn't expect to hear his solo project anytime soon.
Garvey explained why he wanted to record a side project:

"There's five of us, so things take quite a long time, cos all five of us have to agree on it. You always wonder what it'd be like if you tried something yourself. "

But Garvey fans shouldn't hold their breath: "It won't be finished for ages," said Guy. "I reckon the next Elbow record will come out before my solo thing does.

Speaking at the Q Awards in London last night (22 October), the band also revealed that they'd already started working on the follow-up to The Take Off And Landing Of Everything. In fact, Tuesday was "the first day back at school" for the new record.

"It's got a pretty song feeling to it," said Guy of the new material. "It's pretty edgy actually!"