Guy Garvey: It was "crazy" to get Yoko Ono's letter
18 March 2014, 17:33 | Updated: 18 March 2014, 19:12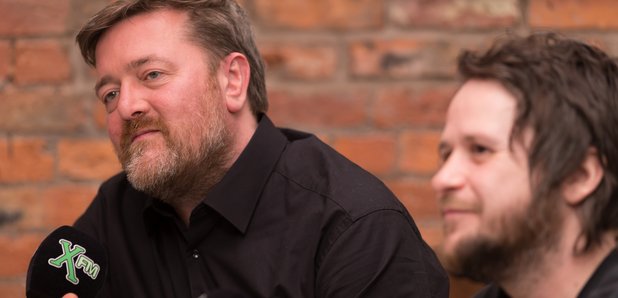 Guy Garvey has been telling Radio X's Clint Boon it was "crazy" to receive an open letter from Yoko Ono.
The singer - and wife of the late John Lennon - thanked them for mentioning her on their new single New York Morning.
The song features a lyric about the city being the "modern Rome and where folk are nice to Yoko."

In the post on her website Yoko Ono said that her late husband John Lennon "Was virtually kicked out of his own country that he loved so dearly and learned to live in this bleak port city just so his woman and he could live in peace".

Speaking ahead of an intimate Radio X show for War Child at the band's own recording studio in Salford, the band said it was wonderful to know she had heard their track.

"It's crazy, it's the most amazing thing. It's got like a really strange resonance to it," Guy told Radio X's Clint Boon.

"We thought that she might get in touch once we realised that the lyric was going to make the album.

"It was none-the-less wonderful when she did. She wrote us a really lovely letter agreeing with my take on what had happened to them two and why they were chased out of the country really just for being together, really."

However Guy did admit the lyric came very close to not making the record.

"It was the end of the lyric because basically it was the last thing I wrote on that diary entry and it nearly didn't make the cut as well. Not everyone was sure about it but after we discussed it we decided to put it in and I'm really glad we did, just for that reason."

Elbow were talking to Clint ahead of playing in front of 100 people at their Blueprint Studios in aid of War Child. You can hear highlights from the show on the Radio X Weekender this Saturday (22 March) from 7pm.