Guy Garvey: "I sleep better now the album's done"
28 February 2014, 12:53 | Updated: 28 February 2014, 13:03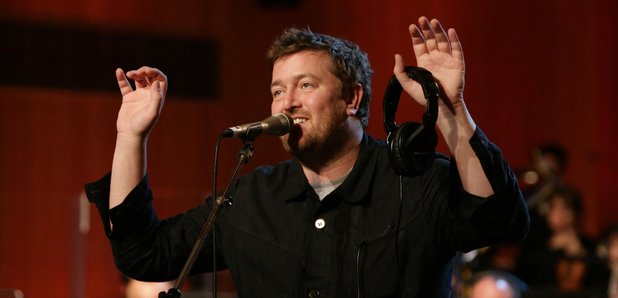 Elbow are set to launch new album The Take Off And Landing Of Everything with a special show for Radio X at the place it was recorded.
"Yeah, it's finally finished," Guy Garvey told Radio X. "Got my mastered copy about a week ago.
"Really pleased with it, always nice to be at the end of a record, not to have any little jobs to do. It makes me sleep better."
When Radio X Manchester launched, Leaders of the Free World was about to come out and as part of our launch, Elbow played a gig for us at Manchester's Night and Day cafe.
Next month the band will be once again be playing an intimate gig for Radio X, in front of just 100 people.
"It's a lovely cyclical thing isn't it? It's not lost on me," Guy continued. "Radio X of course being the first place that ever really supported Elbow. It's lovely to be back. These little benchmarks it's how I measure time."
The intimate show on 13 March will take place at their rehearsal space, Blueprint Studios in Manchester.
"It's really satisfying, it's a great way to launch a record to have people come in to the room where it was made and listen to you perform it there.
"Obviously it's a lot more comfortable for us as well because we're so familiar with our environment. The music, having been written there and having been recorded there, is the perfect environment to listen to it in really.
"We're very proud to have a load of your listeners come and join us for an afternoon."
The show is in aid of Radio X's fund for War Child.
"We've been involved with War Child for years now," Guy said. "We've appeared on various covers albums that they've put out and it still continues to do really, really important work, so we're very proud to be anything to do with that."
We have two pairs of tickets to give away on Radio X.co.uk.