Elbow: We Had A Music Battle With One Direction
7 September 2012, 18:39 | Updated: 3 September 2013, 10:33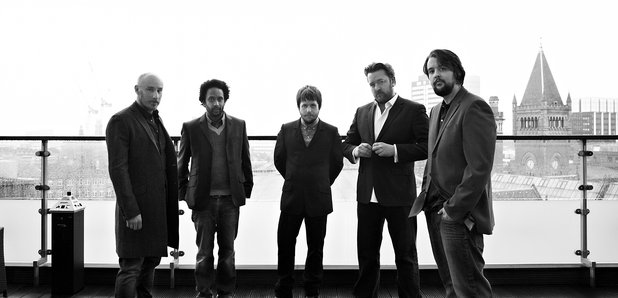 Elbow have told Radio X that they had a "music battle" with pop superstars One Direction at the Olympic Closing Ceremony.
Speaking to Radio X's Dan O'Connell at the iTunes Festival at London's Roundhouse on Friday (September 7), the band's Craig Potter and Richard Jupp explained how the event at the Olympic stadium was a veritable celebrity fest.
"It was crazy, the amount of famous people backstage." explained Jupp. "We cowered in our dressing room and took it in turns to go out and have a look. I was having my tea on the same table as Roger Daltrey and Pete Townsend."
"We had a bit of a music off with One Direction," added Craig. "They were in the dressing room next door to us, and I think they were rehearsing. So we put some music on to relax - we put some Hendrix on. Then they turned their music up, so we turned ours up a little bit more…"
Ah, but what were 1D listening to? "I think it was one of their tunes? They were definitely practising. We could hear some stomping around. They were lovely guys, actually."