This Is When We Can Expect A New Elbow Album...
27 June 2016, 16:02 | Updated: 27 June 2016, 16:58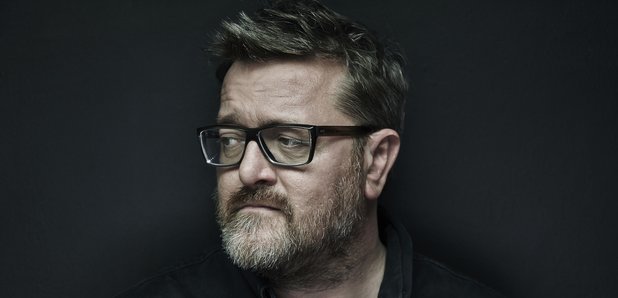 Guy Garvey talked to Radio X about going solo, getting married and releasing new music with the Grounds For Divorce band.
Guy Garvey has revealed when we can expect to hear new music from Elbow.
Speaking to Radio X at Glastonbury last weekend, the One Day Like This singer revealed the band are working on there seventh studio album, which we can hopefully hear in Spring 2017.
"Elbow - we're halfway through an album, which we're hoping to release next year," revealed Garvey. "And it's sounding great."
He added: "[We're] hoping to have it out maybe February/March next year."
Comparing the differences between writing a record solo to working in a band, the Courting The Squall singer said: "As lovely as it is being the boss, you have no one to bounce ideas off that has a vested interest in your idea being the right one.
"When i'm sat in a room with Elbow, everything's talked about. We could co-produce a cup of tea."
The band's new record will be the follow-up to 2014's The Take Off and Landing of Everything.
Despite being newly married to actress Rachael Stirling less than a month ago, Guy Garvey's yet to have proper honeymoon, instead being busy with curating Meltdown festival and playing solo dates instead.
The happy couple, who got engaged on a leap day this year, are planning a trip "in a couple of weeks," though.
He revealed: "It's just one of them things. Everything else was in place with all the gigs we were doing this summer, and then Rachael asked me to marry her on February 29th and it was like literally the only window."