Editors: Our New Record Will Be a Guitar Record
17 December 2012, 23:02 | Updated: 1 September 2013, 00:51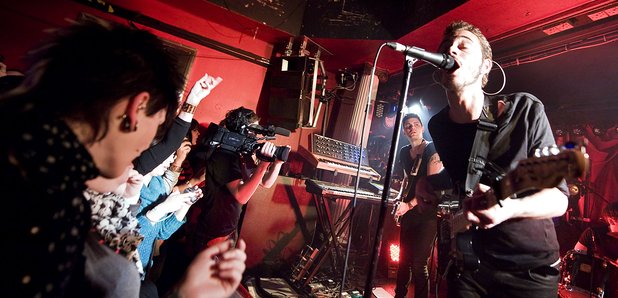 Speaking to Radio X backstage at Radio X's Winter Wonderland with Rocksmith Tom and Russell from the band said they feel rejuvenated while working on album number four...
Speaking to Radio X ahead of their headlining set at Radio X's Winter Wonderland with Rocksmith at O2 Academy Brixton, Tom and Russell from Editors said they are feeling good as they work on album number four.
The band - who admitted they were going to play new songs during their headlining set, including two that have never been aired before - have lost a member and gained two more since 2009's In This Light and On This Evening.
Bassist Russell told Radio X's Steve Harris that they see next year as 'Editors Phase 2'.
"It's a fresh start and I dunno... it's rejuvenated us and we're working with different people and it's going to sound like a guitar record.
"We've been rehearsing these songs a lot. We spent a couple of months locked in a room together, playing."
"More than a couple of months I'd say," Tom interjected.
The frontman continued, "I don't know about riffs but... I don't mean this negatively - but it is a straightforward record, especially compared to our last record which for us was an experimental thing.
"I'm very proud of that record but I didn't want to do it again."
The band have been working on the new record for a while and Tom admitted that the departure of guitarist Chris Urbanowicz - who left Editors in the spring over musical differences - was a wake up call.
"Obviously if someone leaves something's not right and it takes a while to recover from that and to find new people that you can make music with and in doing that bring new songs together, the new band together - it does feel like a new chapter."
The band are going to head over to Nashville for six weeks in the new year to make the record before finishing it off in London.
"The mix is booked, we're booking festivals so it has to happen," Tom said, telling us that they ideally would like to have it out in July.