Game Of Thrones Director Defends Ed Sheeran's Cameo
19 July 2017, 12:33 | Updated: 19 July 2017, 18:28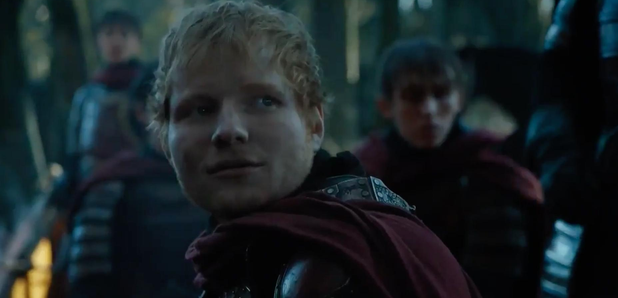 The Castle On The Hill singer appeared in the Season 7 premiere of the hit HBO series this week.
Game of Thrones director Jeremy Podeswa has defended Ed Sheeran's cameo in the series, which aired on Monday (17 July).
The Emmy-winning director praised the Castle On The Hill singer for doing a "lovely job" on the HBO show after guest spot received heavy criticism.
Watch the singer-songwriter's apprearance here:
Credit: HBO via @HiWatchThis:
"He comes with no entourage," he told Newsweek. There's nothing connected with him that's in the least bit self-aware or self-conscious ... I think Ed did a lovely job - he's a lovely actor and a lovely person.
"He was appropriate for the part because he needed to sing. If people didn't know who Ed was, they wouldn't have thought about it twice. The hoo-ha seems to be from things that are outside of the world of the show. In the world of the show he did a lovely job, and he looks like he belongs in that world."
The director added: "I think people interrogated it too much, they're bringing so much of his [superstar] presence into the thing which is far beyond what anybody was thinking going into it. He is known to the producers of the show and some of the cast, and he's a gigantic fan of the show. As everybody knows, the show really eschews stunt casting - it's never, ever done that."
Podesdwa also shared his surprise at the negative reception and revealed that the singer is a "lovely" "down to earth" guy.
Meanwhile, it has been announced that Sheeran will also make a cameo in The Simpsons as Lisa's love interest.
The Simpsons executive producer Al Jean told Entertainment Weekly: "We said, 'Oh, great, we'll have him do this!' And we recorded him over the phone from England."
Jean also revealed that Ed's on-screen character will upset Simpsons stalwart Milhouse.
Watch Ed Sheeran perform Castle On The Hill for Radio X:
Photo credit: HBO/Game Of Thrones