Ed Sheeran To Release Secret Recordings This Year
3 April 2017, 10:46 | Updated: 3 April 2017, 18:21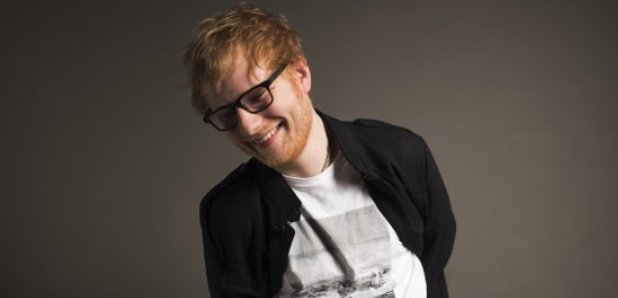 The Castle On The Hill singer revealed he recorded more tracks while in Ghana.
Ed Sheeran is set to release a number of secretly-recorded songs later this year.
The singer-songwriter has confirmed he'll unveil new material which he recorded in Ghana with the likes of Fuse ODG and hip-hop duo R2Bees.
He told The Sun newspaper: "We made a bunch of music, one song made the album then there's more coming out.
"There's actually a full song being released with me, Fuse and R2Bees."
Meanwhile, Ed previously revealed he is planning to make a movie.
The 26-year-old star said earlier this year that he planned to temporarily move away from the music industry and instead focus his attention on a Richard Curtis-style film.
He shared: "I really want to make a film that I do the soundtrack for and star in - that's my next thing.
"I look at a film like Notting Hill and I think that's like a brilliant benchmark, or Once. So if you were to mix Notting Hill with Once, I would say that would be a good start.
"I don't think I will do an album as a soundtrack, but I will definitely put together a soundtrack with a bunch of my songs on it, but I don't think it will be an album."
Ed also admitted he already has some concrete plans in place for his latest artistic venture.
The Shape of You singer said: "I am in talks with one filmmaker that I really f***ing love and we are going to slowly but surely put something together.
"I would want to cast all unknowns. I want to have low-budget, indie, British-made film."