Ed Sheeran: "I'm Out Of Place At Glastonbury"
22 June 2017, 19:45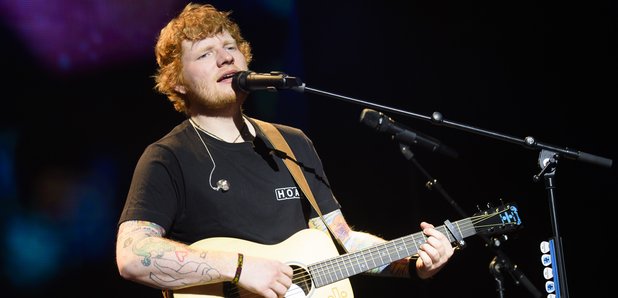 The Sunday night headliner thinks that winning over the festival crowd will be a challenge…
Ed Sheeran has revealed that he's excited to be headlining Glastonbury festival on Sunday evening… but that he'll have to work hard to win the crowd over as he feels he's a bit of an odd man out on the bill.

Speaking to the BBC, the musician compared himself to the other headliners, Radiohead and Foo Fighters.

"I'm definitely the one that's of place on that list," he admitted. "But I think that's an exciting thing. You know doing this festival for the first time like not even as a main headliner but just playing it, it's daunting.

"I'm actually more excited for this than I was for my Wembley Stadium shows because when you're playing your own shows you're not really winning anyone over because they've all parted with cash to buy a ticket so you've already won them over.

"But I think I'm going to be playing to a lot of people who might have heard some of my songs on the radio, but they're Glastonbury goers, they're not fans of me."

"Knowing that there are people in the audience who possibly don't even like my music at all and are just there to sort of see, that excites me."

Sheeran, who first performed at Glastonbury in 2011 at the tiny Croissant Neuf stage, released his third album Divide in March this year. It became the UK's fastest selling album by a male artist.