Ed Sheeran Has A Galway Grills Tattoo...
19 April 2017, 10:42 | Updated: 19 April 2017, 15:33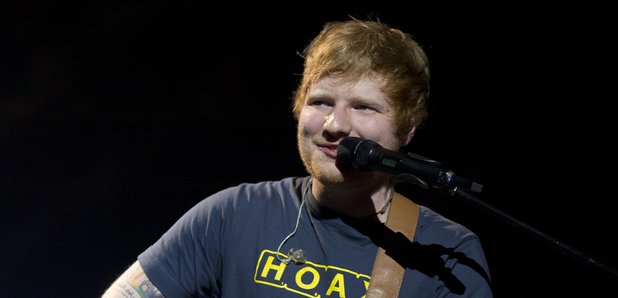 The Castle On The Hill singer recalled how Saoirse Ronan pranked him with the inking.
Ed Sheeran has revealed actress Saoirse Ronan purposely messed up a tattoo of him by mis-spelling Galway Girl.

Speaking to the crowd at The SSE Hydro in Glasgow on Sunday (16 April) the singer-songwriter revealed: "When we were filming it I meant to get a tattoo of her handwriting saying Galway Girl from her point of view.
"It actually says Galway Grill. G-R-I-L-L. She really took the p*** out of me -- full on.
"I haven't actually told anyone that yet. I'm actually quite proud of her. It's the kind of thing I would do."
Sheeran is yet to release the video for the track, but did share a snap of his Irish fans queueing to see him.
Ed Sheeran continues his UK tour tonight with two dates at the Newcastle Metro Radio Arena.
The Castle On The Hill singer has also been confirmed for Glastonbury 2017, closing the festival on Sunday 25 June this year.