Depeche Mode Brand White Nationalist A "C**t"
15 March 2017, 11:56 | Updated: 15 March 2017, 11:59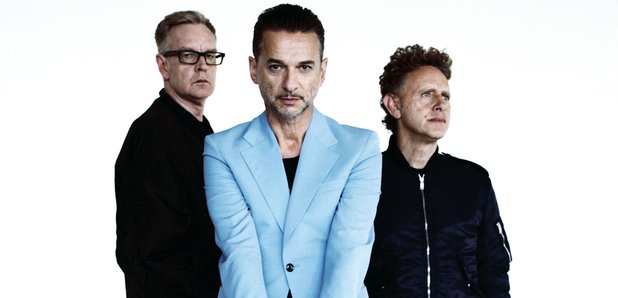 Frontman Dave Gahan has condemned Richard Spencer in a new interview after he called them the "official band of the alt-right".
Depeche Mode have spoken out against the American white nationalist who claimed they were the "official band of the Alt-Right".
Richard Spencer - who is President of the white nationalist think tank National Policy Institute and is who is known for being punched on live television - was reported to have made the comments at the the Conservative Political Action Conference (CPAC) in February by the New York Post.
In a new interview with Billboard, Depeche Mode frontman Dave Gahan has denounced Spencer, calling him a "c***" with too much publicity.
"What's dangerous about someone like Richard Spencer is, first of all, he's a c**t and he's a very educated c**t, and that's the scariest kind of all," Gahan mused.
The Enjoy The Silence singer added: "I think over the years there's been a number of times when things of ours have been misinterpreted -- either our imagery, or something where people are not quite reading between the lines."
When the news broke earlier this year, the band released an official statement via Pitchfork which read: "That is a ridiculous statement. Depeche Mode has no ties to Richard Spencer or the alt-right and does not support the alt-right movement."
Spencer also tweeted in defence of his statement, saying he was joking, but adding that he was a lifelong fan of the Mode.
@JefferyXMartin

I was joking obviously. I'm a lifelong Depeche Mode fan.

— Richard Spencer (@RichardBSpencer) February 23, 2017