David Bowie's Work Flow Diagram Revealed
26 April 2013, 14:37 | Updated: 13 July 2013, 23:24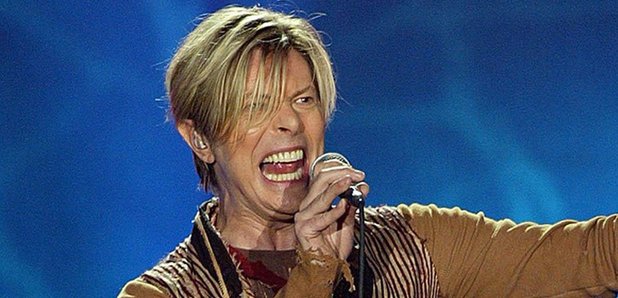 David Bowie has remained quiet since the surprise release of new album The Next Day.
He shocked fans earlier this year by putting out song Where Are We Now? on his 66th birthday with no notice.
The Next Day, his first studio record in ten years, was out on March 11 but the icon has maintained press silence.
Until... American novelist (and Bowie fan) Rick Moody contacted the star and recieved in return a 'work flow diagram' relating to the new record.
Vampyric, Pressgang and Hostage are among the words listed
"I was really excited to speak to this list, and to apply this list to the songs of The Next Day, but the very first thing I had to do was simply to enjoy the list, because it's a great list, and it has the word chthonic on it, and this is one of my very favorite words, and you have to admit, additionally, chthonic is a great word, and all art that is chthonic is excellent art, and art that has nothing chthonic about it, like, let's say, "Don't Worry, Be Happy," that is art that's hard to withstand," Moody wrote in a very indepth analysis of the list on website The Rumpus.
The word flow diagram is as follows:
Effigies
Indulgences
Anarchist
Violence
Chthonic
Intimidation
Vampyric
Pantheon
Succubus
Hostage
Transference
Identity
Mauer
Interface
Flitting
Isolation
Revenge
Osmosis
Crusade
Tyrant
Domination
Indifference
Miasma
Pressgang
Displaced
Flight
Resettlement
Funereal
Glide
Trace
Balkan
Burial
Reverse
Manipulate
Origin
Text
Traitor
Urban
Comeuppance
Tragic
Nerve
Mystification