WATCH: This Church Bell Rendition Of Bowie's Space Oddity Is Hauntingly Beautiful
11 July 2017, 15:21 | Updated: 11 July 2017, 17:31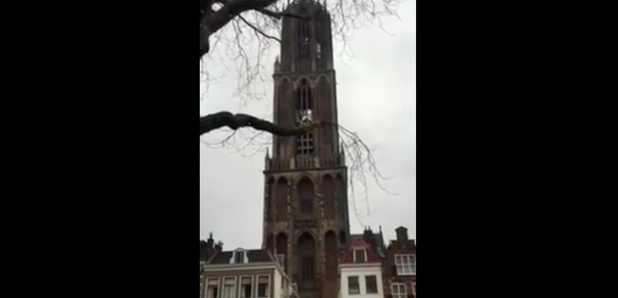 We remember 48 years of David Bowie's famous track by looking back at this stunning tribute.
Shortly after David Bowie's sad passing on Sunday 10 January 2015, the world rushed to pay tribute to the Starman, who had influenced so many.
One such tribute was made with the church bells at Dom Tower in The Netherlands, and it was hauntingly beautiful.
As we mark the day Space Oddity was first released in 1969, watch the video - which was shared by Viral Hog - again here:
Dom Towers in Utrecht, Netherlands plays Space Oddity in tribute to the late, and great, David Bowie

Posted by ViralHog on Tuesday, January 12, 2016
Two years on, artists and have continued to pay tribute to David Bowie, including Scottish rockers Biffy Clyro.
Watch our video of Simon Neil discussing the late icon's impact:
Listen to Boy George's amazing story about being a David Bowie mega-fan:
Watch Chris Moyles' reaction to David Bowie on the sad day the world woke up to the news of his passing: