WATCH: Tony Visconti And Fans Sing Happy Birthday To David Bowie On The Phone
11 January 2016, 17:32 | Updated: 12 January 2016, 13:24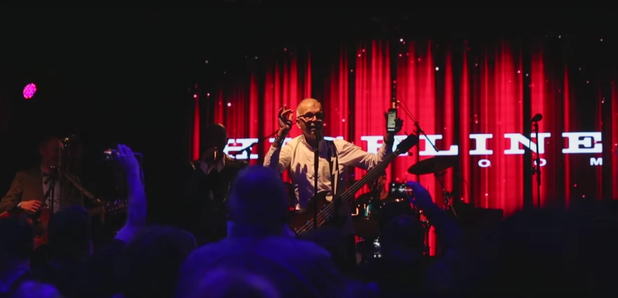 Tony Visconti led fans in a special Happy Birthday singalong to David Bowie's voicemail.
A YouTube video has emerged of fans singing Happy Birthday to David Bowie just days before his death on Sunday (10 January 2016).
Friend and long-time producer Tony Visconti was playing a gig in New York, when he encouraged the audience to leave a very special birthday message on the star's voicemail.
The videos description reads: "Tony Visconti, Woody Woodmansey, Holy Holy and the audience at the Highline Ballroom singing Happy Birthday to David Bowie, via voicemail, on January 8th, 2016".
Watch it below:
Visconti will host a tribute concert at New York's Carnegie Hall on 31 March, together with The Roots, Cyndi Lauper and more. The tribute was planned before Bowie's death and will now become a memorial for the fallen star.
Visconti also posted a heartfelt statement about his friend, calling him "a work of Art".
The tributes haven't stopped coming in for the superstar since the sad news of his passing.
Iggy Pop, Noel Gallagher, Nile Rodgers, Foo Fighters, Paul McCartney, Brian Eno and Yoko Ono are among the hundreds of celebrities who have showed their love and gratitude to the star.
Placebo's Stefan Olsdal has hailed Bowie as a "role model" "selfless" and one-of-a-kind.
"I think music has lost a very important musician," he said. "Someone who broke many grounds and broke many rules and was a role model for many.
And Placebo also took a few lessons from Mr Bowie so it's sad in that sense."
Speaking about Bowie's early support for the band, he added: "As a person he was quite selfless. He supported Placebo before our first album came out. We supported him live on the strength of our first demo.
"He was ready to champion a band he hardly knew at the time, so as a human being he will be missed as well."