These Are Noel Gallagher's Top Five Bowie Songs...
29 January 2016, 11:00 | Updated: 29 January 2016, 14:08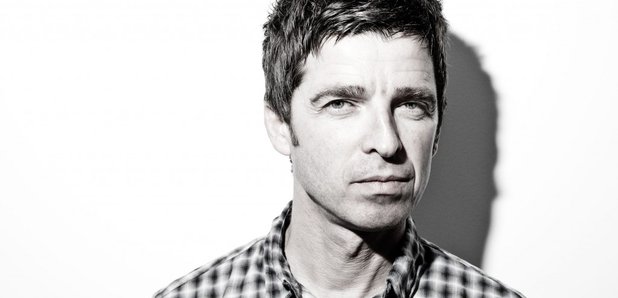 Find out what track currently tops the Ballad Of The Mighty singer's list.
Noel Gallagher's revealed his favourite David Bowie songs.
The former Oasis star's made no secret about his admiration for the late rocker, and has revealed his top 5 songs to Rolling Stone.
Hear the tracks and see what Gallagher says about each below:
In The Heat Of The Morning
"This song is very mid-Sixties Brit-pop. Great organ sound, brilliantly produced. You should check it out."

The Jean Genie
"Why? Because Mick Ronson, really. The sound of it is amazing."

Fashion
"I love the discordant-ness of it all. It's got a great stomp to it, and a great groove. Not blues, not jazz, not rock. It's something else. It's David Bowie."
Let's Dance
"This is arguably my all-time fucking favorite song by David Bowie. When it came out in the Eighties, I liked it, and I liked him."

Heroes
"It totally fucking blew me away. I went down to my local second-hand record shop a couple of days later and got Best of Bowie and never looked back."
Despite the fact he just called Let's Dance his favourite of all time, the singer revealed that Heroes his his favourite "today".
Gallagher explained: "And for all my talk of, "Well, what are his songs about? We don't really know what they're about," I think "Heroes" is quite straightforward.
"The sentiment is amazing: We can be heroes, if only for one day. We all can't make it in life, but we can feel like we make it, for one day at a time. That's why it's my favorite, today anyway."
Meanwhile, the designers of Bowie's Blackstar album, are giving away the designs for free to download.
Jonathan Branbrook posted the news on Twitter, writing: "as a tribute to david bowie, download our (Blackstar) graphics for free"
as a tribute to david bowie, download our graphics for free (for non-commercial use only) https://t.co/QZyeSXALZI

— jonathan barnbrook (@barnbrook) January 28, 2016
At the link fans can download everything from the star seen on the front of the album, to he font used for the record.