Stereophonics' Kelly Jones: "David Bowie Was Monumental"
12 January 2016, 12:48 | Updated: 12 January 2016, 18:00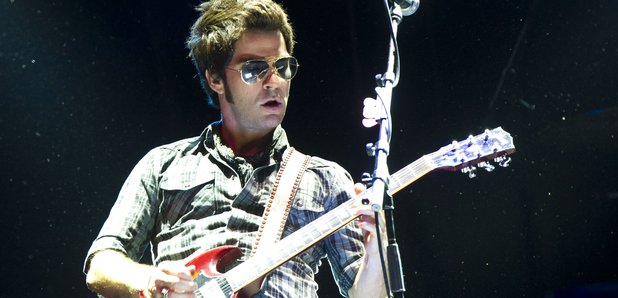 The Stereophonics frontman talks in detail about Bowie's "generous" and "dry humoured" nature on tour.
Kelly Jones has spoken to Radio X about death of David Bowie, who passed away on Sunday (10 January 2016).
We shared his last tour across USA '03…aside from amazing shows, we had five a side footy!! Lovely, Funny guy…RIP pic.twitter.com/pF1SXVYOC3

— stereophonics (@stereophonics) January 11, 2016
The Stereophonics frontman spoke to Sunta Templeton about the devastating news, calling Bowie "monumental".
"Very shocked to see the news this morning. We toured with Bowie I think in the Spring of 2004 on his Reality Tour so we got to know him quite well."
Reminiscing on the tragic circumstances in which they first met the rock star, Jones added: "It was quite a strange start because when we started the tour in Miami, as we walked off stage a rigging engineer actually fell and died on stage, so David couldn't actually go on to do his performance.
"The first time we met him is when he came into the dressing room to ask for a little nip of whiskey and we all got to know each other through tragic circumstances.
"From that point on we had quite a good relationship on tour and he would come into the dressing room and have chats with us and watch the sound checks and he was great guy and a really funny guy."
He added: "He let us in really easily. He had a good sense of humour about him.
"If he was doing a soundcheck and he would shout across the mike: 'what do you think about that?'. We couldn't believe he was asking us our opinion really."
"I was a writing short stories and he would tell me what he thought. He was a very dry-humoured, generous kind of person."
Asked what Bowie's music meant to him, he said: "He was one in a million because of all the things that were attached to him. He wasn't one dimensional."
Jones concluded: "He was monumental and so inspirational, and i'm very grateful we had that time with him.
Meanwhile, Angie Bowie reacted to the death of her ex husband, saying an "era has ended". Watch the video here.