Watch The Bizarre Moment David Bowie Was Covered At The Republican National Convention
19 July 2016, 12:41 | Updated: 19 July 2016, 12:50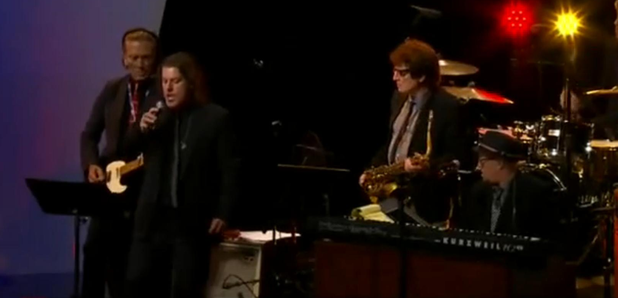 The RNC house band performed the late icon's Station To Station track, which references the effects of cocaine.
Video footage has emerged of David Bowie's Station To Station being covered at the 2016 Republican National Convention.
As reported by Slate, guests at the political conference - which is being held from 18- 21 July at the Quicken Loans Arena in Cleveland, Ohio - were treated to a performance of Bowie's 1976 single by the house band.
Luckily for them, the conservative crowd may have been too busy nattering amongst themselves to hear the singer quite clearly singing: "It's not the side-effects of the cocaine/I'm thinking that it must be love".
Watch a clip, courtesy of c-span.org, from 01:11 below:
Oops!
According to the outlet, former Saturday Night Live musical director G.E. Smith and his band mostly stuck to upbeat, all-American hits, but also played "some Rush".
Listen to David Bowie's original below:
Picture: c-span.org