So David Bowie Apparently Auditioned For Lord Of The Rings...
28 January 2016, 11:44 | Updated: 28 January 2016, 16:26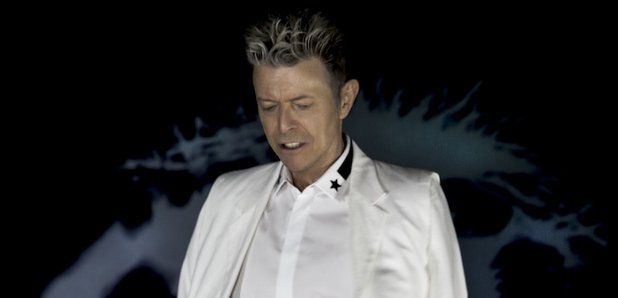 The actor who played Merry in the Franchise says he bumped into Bowie at his casting.
David Bowie auditioned for Lord Of The Rings, according to British actor Dominic Monaghan.
The Lord Of The Rings Star - who played Meriadoc 'Merry' Brandybuck in the epic franchise - has revealed he bumped into the Let's Dance singer at a casting for the film.
Monaghan, who is also known for his role as Charlie Pace in TV series Lost, told the Huffington Post:"I was at the Hubbard's, which is a pretty notorious casting agency office in London, doing an audition for Lord of the Rings and when it ended I went over a talked to John Hubbard who was running the audition. He said, 'Hey, it went really well. You should wait around for five or 10 minutes. We'll give you some feedback.' I thought, 'Oh, OK, cool' and I sat in the reception office."
He added: "As I was reading a magazine waiting, David Bowie came in and signed his little list and went in. I'm assuming he read for Gandalf. I can't think of anything else he would've read for. He may have read for something else but I'm a huge David Bowie fan, and I was lucky enough to know his son now, so just seeing him in person was pretty special to me."
Looking at Bowie's depiction of Jared in cult classic, Labyrinth, it's not hard to see why he'd want dip his toe into the world of fantasy again.
Though Monaghan guesses he was reading for the part of Gandalf, perhaps his role as the Goblin King lent itself better to the evil Saruman?
Come to think of it, he would have absolutely KILLED it as the immortal elf king, Elrond.
We can't un-see it!
Meanwhile, The Last Shadow Puppets revealed they "bonded over Bowie".
The late rock star's son Duncan Jones, has also eased himself back onto social media since the death of his father, by posting this image on Twitter.
Hi all. Just wanted to thank you for the incredibly kind words & thoughts. I'll be easing my way back into Twitter- pic.twitter.com/n0ytOiESWb

— Duncan Jones (@ManMadeMoon) January 23, 2016